Earlier this month, Allbridge added TraknProtect employee safety devices (ESDs) to its portfolio. As HotelManagement's Esther Hertzfeld reports, Allbridge manages the new ESDs using the Ruckus Networks (now part of CommScope) Internet of Things (IoT) Suite.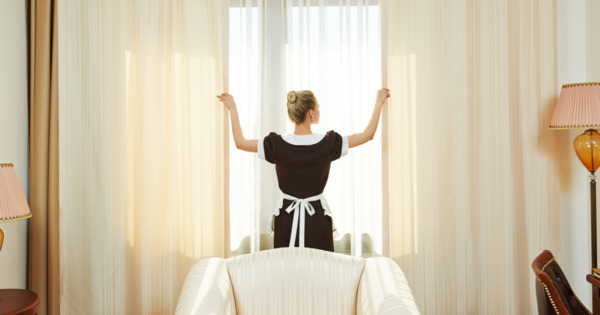 "For hotel properties that make use of Ruckus access network infrastructure, the Ruckus IoT Suite simplifies, secures and reduces costs for staff safety and other IoT solution implementations," Mark Grodzinsky, GM of IoT for Ruckus Networks, told the publication. "By consolidating multiple physical-layer IoT networks into a single network, Ruckus eliminates network overlays. By rigorously integrating IoT solutions such as TraknProtect into the Ruckus IoT Suite, we enable Allbridge to deliver a fully integrated, proven staff safety solution."

According to Grodzinsky, the TraknProtect solution includes a portable safety button that provides real-time alerts via SMS, push notifications, desktop alerts or email for housekeepers, maintenance personnel and room attendants. In addition, a cloud-based application tracks false alarms and on-property safety calls, while providing hotel management with tools to further enhance security.
"The staff alert devices communicate [with] the associated cloud service via [the] IoT-enabled Ruckus H510 access points (APs) deployed throughout a property," Grodzinsky explained. "The Ruckus IoT suite manages TraknProtect device onboarding, security, and protocol translation while acting as a gateway to the TraknProtect cloud application and dashboard."
The Ruckus H510 AP
As we've previously discussed on The Ruckus Room, the Ruckus H510 is a wall-mounted Wi-Fi 5 (802.11ac Wave 2) indoor access point and switch for dense client deployments such as hotels, apartment buildings, and other multi-dwelling structures. The Ruckus H510 makes it easy to meet the most demanding in-room connectivity requirements without breaking the bank.

The H510 access point features patented Ruckus technologies to deliver the industry's highest-performing Wi-Fi, combined with four-ports of Gigabit Ethernet—all in a sleek, low-profile design that can be discretely installed over standard electrical outlets. Put simply, the Ruckus H510 helps hotels deliver the full range of in-room services while dramatically reducing cabling, installation time and construction costs.

ESDs and the Hospitality Industry

According to Allbridge Chief Product Officer Matt Koch, employee safety devices are mandated for hotels in New York, Seattle, and Chicago, with additional metropolitan areas expected to follow. The accelerated adoption of ESDs in the hospitality sector follows the 2018 American Hotel & Lodging Association (AH&LA) workplace safety initiative to provide emergency communications and location-based services for employees. Backed by major hotels—including Marriott International, InterContinental, Hilton and Hyatt—the 5-Star Promise has committed to providing ESDs to hospitality workers across the United States. As noted above, several U.S. cities have already backed similar initiatives with many, such as Seattle, New York, Chicago, and Las Vegas, enacting new regulations to provide employees with a panic button for emergencies.
Contact us to learn more about how the Ruckus IoT Suite can help your business.
---
Continue reading:
TraknProtect highlights Ruckus IoT suite and H510 APs
Simplify Wi-Fi deployment for fiber-ready buildings