For millions of students and their parents, back to school means shopping for new clothes, school supplies, and backpacks. For some lucky ones, it means new EdTech as well – laptop, tablet, phone, headset, etc. Of course, after convincing mom and dad "It's for schoolwork, honest!"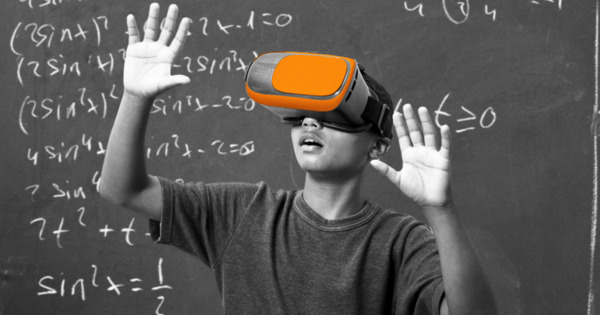 But for school administrators, assistant superintendents, Chief Academic Officers, and school boards, it's also about how to transition to digital learning to impart 21st century skills, or '4 C's' of creativity, critical thinking, communication, collaboration in addition to the '3 R's' of reading, writing and arithmetic!
Migrating to a more digital curriculum creates several challenges to be navigated. Among them, how much network will our school need to connect everything, since our teachers will now depend upon the network to complete their lessons? How can we address digital equity esp. for our more disadvantaged students who lack reliable internet access at home? Or protect our students from cybersecurity risks, as online activity may lead them to inappropriate content, or inadvertent behavior as digital citizens which can follow them to college or work?
Is there a way to do all this, or at least some of it, while making our students safer at school? From campus-wide threats like storms, fires or worse – active shooters, to simply wellness threats like smoking and vaping. Vaping is spreading to high schools like an epidemic, according to the U.S. surgeon general. And how can we do all this while staying within limited district budgets?
The benefits of Digital Learning
At Ruckus, we have monitored, researched and spoken out about the challenges of the '5 Phases of Digital Learning Transition' – with digital tools enabling pedagogy to evolve from Lab-centric, to Teacher-centric, to Student-centric, to Community-centric to Global-centric. Each phase has its own infrastructure requirements to lay a proper foundation – such as multigigabit networks, Wi-Fi 6, Cat 6A cabling, cloud-managed networks and ultimately IoT and LTE to drive efficiency and improve equity.
In a recent survey conducted by CDE, research shows schools have transitioned from Phase 2 to Phase 3 these past few years and desire to transition to Phase 4 over the next couple of years. Which Phase is your school at, and where would you like to be? Check out this colorful infographic to learn more!
A prime example of this transition is at Wilton Public Schools in Wilton, CT. Here, curriculum and IT leaders collaborated to build a solid technology foundation with multigigabit networks and can now deliver classroom collaboration with a sister school in Africa; students share project files, video collaboration and even 3D printing of prototypes to address energy conservation.
Meanwhile, some schools are implementing eSports programs, powered by networks with high bandwidth and low latency, to teach teamwork, competitive spirit, coding, and STEM. Best of all, most any student can play, thus creating a more inclusive environment than traditional athletic programs.
So, schools today are far from the grid-arrayed desks and overhead projectors of their parent's day. And who knows what the future holds in store? Stay tuned… class is in session!
If you're interested in learning more about the 5 Phases of Digital Learning Transition, join our webinar and learn how you can plan a smooth transition at your school.
---
Continue reading:
Ruckus takes on underage vaping with Soter Technologies
Accelerating digital learning at ISTE19
Poor Wi-Fi Can Cause Teachers to Disconnect from Digital Learning