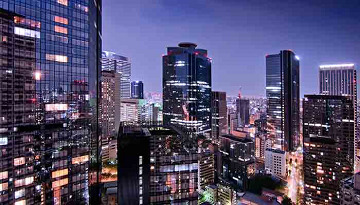 This is the first in a two-part blog series that will answer the most frequently asked questions about Citizens Broadband Radio Service (CBRS). CBRS for Beginners - Part 2 was posted on January 2, 2020.
We are days away from full commercialization of CBRS. After the Federal Communications Commission (FCC) announced initial commercial deployment (ICD) and the approval of CommScope's spectrum access system (SAS) on September 18, CommScope filed its ICD results report on November 4th. The report detailed the CBRS activities performed during the ICD reporting period as outlined by FCC Public Notice 19-915. The ICD represents the last phase of SAS testing before full commercial deployment.
CLICK TO TWEET: Class has started. Welcome to CBRS 101. Professor Rashid Bhatti answers some of the most frequently asked questions about this topic in part one of this blog series.
CommScope expects to receive certification for full commercial deployment before the start of the new year. While there is a lot of excitement in the industry over the promise that this innovative new spectrum sharing scheme holds, there are also a lot of questions from mobile network operators, wireless internet service providers, private enterprises and various other sectors that plan to take advantage of CBRS. Below are listed some of the most frequently asked questions about the topic of CBRS.
1. What is CBRS?
CBRS is the Citizens Broadband Radio Service that opens up 150 MHz of spectrum in the 3.5 GHz band for commercial use in the United States. This is spectrum traditionally used by the military and commercial satellite operators and wireless internet service providers (WISPs). In order to take advantage of CBRS, your network must employ a spectrum access system (SAS) and have access to an Environmental Sensing Capability (ESC) network to dynamically manage the spectrum use.
2. What is the SAS?
The SAS is an automated frequency coordinator that manages spectrum sharing on a dynamic, as-needed basis across three tiers of access:
Tier 1 is incumbent users such as the federal government and fixed satellite users.
Tier 2 is Priority Access License (PAL) users. These are licensed wireless users who acquire spectrum through an auction. The SAS will ensure PAL users do not cause harmful interference to Tier 1 users and will protect PAL users from interference by General Authorized Access (GAA) users.
Tier 3 is GAA users who will deploy "lightly-licensed" devices. The SAS will ensure GAA users do not cause harmful interference into Tier 1 incumbents and Tier 2 PAL users.
If spectrum is not being used by one tier it can be accessed by another via the SAS—securely and without harmful interference.
3. How does GAA differ from PAL?
By definition, PAL is licensed and is afforded interference protection from GAA. PAL licenses will be purchased at auction. There will be up to 70 MHz of PAL spectrum available in any area, which can be chosen from 100 MHz of the CBRS band (3550–3650 MHz).
Many refer to GAA tier users as unlicensed users. However, although GAA users do not require a license, they must meet the FCC's technical, financial, character, and citizenship qualifications to be eligible as a GAA user. Use cases may differ slightly between PAL and GAA.
The FCC plans to hold the auction for Priority Access Licenses in the 3.5 GHz Citizens Broadband Radio Service on June 25, 2020. Until the PAL channels are auctioned off, full 150 MHz of the band can be used as GAA.
4. What is the ESC?
The Environmental Sensing Capability (ESC) is a network of sensors used to detect federal frequency use in the 3550–3650 MHz band in protection zones where U.S. Navy radar systems can operate, primarily along the Pacific, Atlantic and Gulf coasts. The ESC informs the SAS of radar operation and the SAS reacts to ensure there is no interference between CBRS and radar operations.
5. Why is this band different from others?
3.5 GHz CBRS band is dubbed the "Innovation Band" by the FCC due to the unique sharing concept used in CBRS which can be applied to many other bands in the future. The main difference between CBRS and other current bands is the application of three tiers of spectrum-use rights, which are managed by the SAS and ESC. This band also provides up to 150 MHz for use by several different types of applications through a hybrid licensing scheme that allows a mix of licensed and lightly licensed operation.
6. What are some applications for CBRS?
The CBRS band offers a diverse range of deployment options and innovative use cases, including:
Small cell networks: Additional network layers based on small cells will allow for increased capacity where needed the most.
Fixed wireless access (FWA): FWA at 3.5 GHz delivers peak rates that few technologies can match without fixed deep fiber.
Neutral host networks: With traffic increasingly concentrating indoors, neutral host network operators offer additional options from existing technologies such as DAS and Wi-Fi.
Private-LTE networks: Local private network utilizes dedicated radio equipment to service a premise with specific applications and services.
Massive MIMO (mMIMO) hotspot: mMIMO hotspots would serve the needs of high-usage, high-density areas with relatively low mobility.
Industrial IoT (IIoT): Private LTE or 5G networks on 3.5 GHz could ensure the high reliability and low latency needs for robust IIoT operations.
Macro coverage: Emerging 5G RF technologies could enable a 3.5 GHz layer overlaid on the existing macro grid.
We will finish answering the questions in our next blog. In the meantime, if you would like further explanation of any of the topics or there are additional questions that you would like to get answered, feel free to contact us.