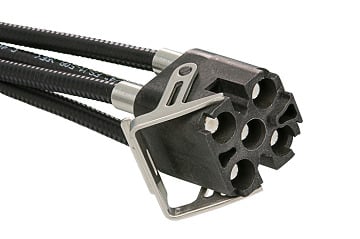 At CommScope, we listen to our customers and invest in new technologies that can ease complexities in 5G antenna deployments. While 5G is starting to become top of mind, many mobile operators and OEMs are in search of how to support frequency division duplexing (FDD) and time division duplexing (TDD) with multiple bands from a single antenna. This requirement has led to significant increases in antenna port quantities; in less than 5 years port counts have grown from less than 10 to easily above 30 on a single antenna. On top of that, FDD/TDD antennas supporting 8T8R beamforming introduce another layer of complexities as specific connections are needed between the eight TDD antenna ports and the remote radio unit (RRU) ports. It is understandable why concern is raised on risks of connection errors in the field with these complexities.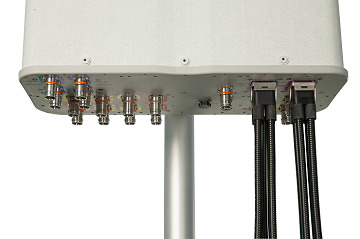 CLICK TO TWEET: CommScope's Omar Parimbelli highlights the benefits of the new cluster connector solution, M-LOC.
It should be no surprise that companies in the industry are constantly evaluating best approaches to simplify 5G deployments. To achieve this goal, CommScope developed a new cluster connector solution called M-LOC that is designed with a patent-pending latching mechanism and keying feature that ensures calibration and RF port connections are accurately aligned and secured for best-in-class RF performance. M-LOC enables up to 5 network connections with a single push and lock motion reducing installation time by over 75 percent while eliminating installer variability related to RF performance. M-LOC is NEX10 compatible, but it can be combined with 4.3-10 or NEX10 connectors at the RRU end.
Watch our video demonstration to see the M-LOC cluster connector technology in action.
Ensure fast and reliable field connections in your 5G antenna-radio deployments with M-LOC, an extension to CommScope HELIAX solutions. Find out more about this innovative answer to simplifying 5G deployments.
Additional resources:
Dedicated to simplifying cell site connectivity
Learn more