Last week, the Ruckus Room spoke with Ruckus Regulatory Director Dave Wright about how CBRS (Citizens Broadband Radio Service) is poised to revolutionize the telecom industry. According to Wright, the FCC's decision to open the 3.5 GHz band is as momentous as the Commission clearing the 2.4 GHz ISM band for unlicensed services such as Wi-Fi in the 1980s. The prevalence and ubiquity of Wi-Fi is now obvious, says Wright, as the standard supports nearly every type of consumer and enterprise device.

"CBRS is as big of an event because it represents the democratization and opening up of the cellular industry to a much broader ecosystem of players," Wright tells the Ruckus Room.

"Of course, CBRS is really just one example that should be highlighted. We talk about CBRS in the U.S., although there are countries in Europe – especially Holland, Germany, Sweden, and the UK – that are also looking at local licensing approaches using shared spectrum and cellular-oriented frequencies."

This strategy, says Wright, will enable industrial players, enterprises, hoteliers, and hospitals to deploy their own private LTE systems for internal communications requirements – and also open those networks to the mobile subscribers of major mobile operators. Put succinctly, localized access to spectrum in the 3.4 – 3.8 GHz range is expected to enable an entirely new generation of internal private LTE communications and will also help solve indoor mobile coverage issues.   

"I honestly don't think [the industry] has envisioned all the use cases that we'll see for CBRS and counterparts like it abroad," Wright emphasizes. "[However], the CBRS framework [within the United States] is well-established at this point and we're really just waiting for the final testing and certification of the Spectrum Access Systems (SASs). As soon as that's completed, we'll get into initial commercial deployment and we believe CBRS will [roll out] in Q2 of 2019."

Returning to the subject of the Private LTE opportunity outside of the U.S., Wright described what is happening with local licensing approaches in Europe, specifically in the 3.4 GHz - 3.8 GHz range.

"You've got activity in Sweden and in Germany, they're looking at 3.7GHz-3.8 GHz. Holland actually has had a local licensing opportunity at 3410 GHz – 3800 GHz for some number of years now," he states. "In the UK, they're looking at some really innovative approaches for local licensing at 3.8 GHz - 4.2 GHz. So, I would say those types [of development are important] in terms of [enabling] private LTE next-generation neutral host cellular systems."

The other major regulatory activity that industry players should be following, says Wright, is unlicensed operation in the 6 GHz band (5925 – 7125 MHz). This is because access to wider channels (80, 160, and even 320 MHz wide) is essential as Wi-Fi moves into multi-Gbps PHY rates.

"To do this, we really need more spectrum for unlicensed operation. So, we are working with a number of leading industry players to open up the 6 GHz band for unlicensed operation and that should definitely be of interest to the enterprise and carriers," he elaborates. "This will not only be helpful for Wi-Fi and Wi-Fi 6 (802.11ax), but it will also be used by 3GPP technologies such as 5G NR. There will be variants of NR which operate either solely in unlicensed spectrum or as an adjunct to licensed bands."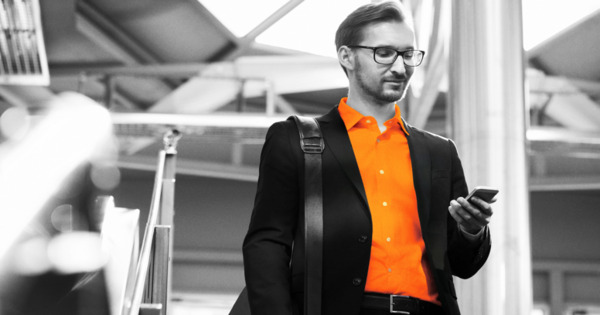 From his perspective, says Wright, the road to 5G looks a lot like what Ruckus has been doing very successfully for the past decade.

"The IMT 2020 technical goals [are all] about densification of the network, higher speeds, area capacity, and very low latency. What that really all presupposes is very dense deployments of small cells," he explains. "And it also presupposes that you've got ubiquitous coverage – including not only the outdoor macro networks which we all know and love today – but it also presupposes that we're going to have that same type of cellular coverage or cellular signal when we go indoors."

Ruckus, Wright concludes, has been delivering dense small cell in-building solutions for the last decade, which is really what 5G is going to be all about.