It's that time of year again and some of us Ruckus folks soon will head out with our CommScope co-workers to the Defense Health Agency's annual Defense Health Information Technology Symposium (DHITS), taking place July 30-August 1 in Orlando.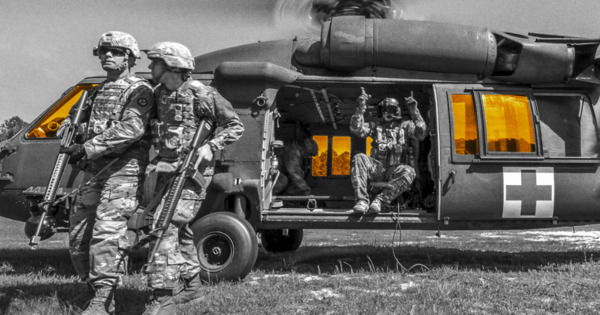 We all look forward to DHITS because it brings together government, military, and industry IT professionals to share ideas about providing the best service possible in military healthcare. As we see it, our role is to provide wired and wireless networks such that medical staff and patients never think about it. Like utilities, most people don't notice when everything is working great – but everyone knows when service goes out. When you're dealing with healthcare facilities, outages are unacceptable.
In healthcare, any network outage can have a direct impact on patients. With the regular use of digital and video in medicine today, even latency can cause significant challenges in service delivery. We are proud of our work with military medicine because we follow the highest standards for wired and wireless. Even an outage on a hospital's guest Wi-Fi is more than an inconvenience when people need to communicate about medical treatment or the condition of loved ones.
It's these same principles of excellence that have made Ruckus products popular in military healthcare. Because of the durability and longevity of Ruckus switches and access points, we've had steady growth in partnering with the Defense Health Agency and other government healthcare organizations. In 2005, Ruckus technology-supported four military hospitals; today we are in 75.
What we're showcasing at the Defense Health IT Symposium
In terms of DHITS, we have a number of recent updates that we are excited to share with those attending the event, including:
CommScope. Now that Ruckus is part of CommScope, we can offer the full scope of wired and wireless infrastructure, from switches to cabling to software, enabling us to provide full campus connectivity and reliability at military hospitals around the world – all from one company.  
CBRS. Ruckus became the first technology provider to achieve FCC certification for the Citizens Broadband Radio Service (CBRS), covering Ruckus' entire portfolio of 3.5 GHz access points This was another huge step towards achieving commercial deployments on the CBRS band for private LTE networks and service provider network augmentation. Again, another potential key capability for the defense health community.
ICX 7850. This is the latest offering in Ruckus' extensive switch lineup, which delivers 100 GbE from edge to core. The ICX 7850 uses a high-density, secure and scalable platform to support 10-, 25-, 50- and 100-GbE using existing customer investments in fiber to allow for growth. As agencies increasingly push connectivity to the edge, the ICX 7850 is the latest edge-to-core solution with high-end routing and security capabilities.
These are just a few of the capabilities we will be showcasing during DHITS and would appreciate an opportunity to talk with you about the new CommScope/Ruckus. If you're planning to attend, stop by and see us at Booth #701.