As a B2B product manager, do you want to build your own wired and wireless Managed Service product? Be able to include your own features? Your own brand? A zero-touch deployment process and build your own highly scalable cloud, and all managed through your B2B portal or mobile app through Wi-Fi?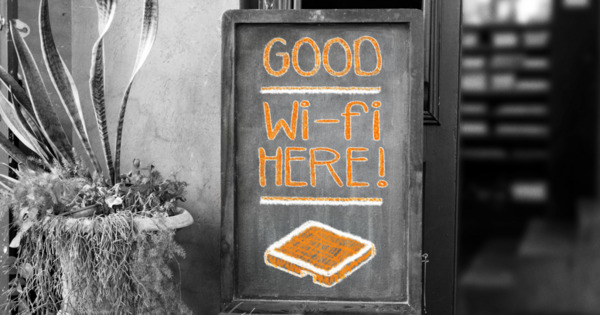 Tapping into the small and medium-sized business market through cloud-managed solutions is increasingly attractive for the market. However, while there is much opportunity for MSPs, there are multiple challenges when the customer is often not skilled enough to really understand how to install or manage the products they have been sold.
Feature over-load and technical complexity can rapidly become barriers to sales. Thankfully, the market is increasingly seeing new solutions for MSPs which allow them not just to sell Wi-Fi but sell their Wi-Fi as a brand.
Feature-rich Wi-Fi and switch products come with end-user challenges
Today's WiFi and Switch products are incredibly complex and feature rich. Not only providing data connectivity but include full-blown QoS, policy enforcement, DPI and security tools. While this is great for the expert network engineer the challenge for the B2B product manager is to select just the right number of tools to meet the needs of the business and end-user without creating a confusing configuration nightmare.
If you confuse the end customer with a myriad of choices, you might find yourself faced with a barrage of help desk calls and frequent engineer site visits, not to mention risking sales and brand damage.
Wi-Fi Vendor solutions
Vendors have tackled this complexity by introducing Wired and Wireless network controller platforms which are targeted at different customers depending on the complexity of the network to be deployed and the skillset of the end customer.
Full-blown Enterprise and SP controllers are brimming with hundreds of technical features that a skilled engineer can use to highly tune a large and highly complex network. Cloud controllers typically take away some complexity, focusing on the most common features and provide ease of configuration using wizards for common tasks, however, this is typically a one size fits all approach.
Many B2B Product managers are looking to focus their Wi-Fi and switching solutions at a certain category of customer or want to select features that complement or enhance their existing product set – take a Mobile Operator who wants to enforce QoS for Wi-Fi calling in their Enterprise customers or a retailer who needs to prioritize Point of sale equipment and enforce adult content filtering in store.  Features can be enabled that the customer either does not need to know about or should not be able to disable, in effect valuable features become hidden from the end customer.
Taking a customer-centric approach
Product managers are also looking to enhance their brand and lock customers into their platform. If the end customer sees that their configuration is directly linked to the MSP's platform and linked with features of related products sold by the MSP, they are less like to churn away to a different supplier.
This is where the power of a highly scalable, multi-tenant controller with a full API comes into play, whether in the data center or the cloud. If every feature within the Network Controller is available as an API then a Product Manager can down select to a minimum set of features they think their customers need, furthermore they can introduce workflows that fit existing business processes and provide interfaces that are linked to other portfolio products. The API allows MSPs to build truly customized products and provision customers automatically with unique configurations without directly touching the controller.
The aim is to deliver to a zero-touch deployment where once the initial order is made a customer should only need to open a box, plug a device into the network and the correct configuration will be automatically provisioned.
A successful Wi-Fi product will improve TCO by delivering high quality, feature-rich solution with reduced complexity - give your customers an end-user experience that drives an affinity to your brand.
---
Continue reading:
Are your wiring closets multi-gigabit capable?
Using outdated Wi-Fi security procedures is like buying a blast door and leaving the key in the lock
Are you ready for a Network-as-a-Service model?