EDUCAUSE 2019, held in Chicago this year, has just wrapped up and did not disappoint. Once again, thousands of attendees representing colleges and universities from around the U.S., and some from as far away as Australia, came together to learn the latest trends, challenges, and solutions available to campus IT.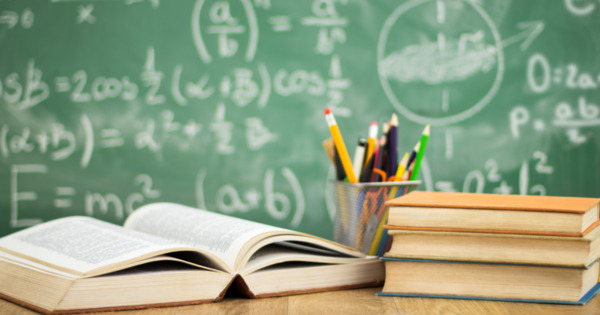 Buzzworthy topics included eSports clubs, CBRS for private LTE, and migrating to a 100G campus with Wi-Fi 6 access points and stackable core switching.
Personally, I was impressed by the amount of interest in eSports at EDUCAUSE – from the first person, I met at our booth ("I'm here for eSports!  We're having committee meetings.  It's happening!" to an industry researcher who confided, "My 20-year-old is a hard-core eSports player!" and ultimately a long-time customer who described their adding an eSports club with eyes toward a dedicated venue in the future – if they could just find a coach!
I was also excited by the emergence of CBRS to disrupt higher education business models for delivering voice communications across campus. One university CIO challenged us to support their entrepreneurial approach to revenue share new projects with surrounding schools and communities and found the idea of CBRS intriguing as a way to 'monetize the network' in a way Wi-Fi never could (students expect great Wi-Fi for free, but students also expect to pay their monthly wireless bill). An approach that could provide students with subsidized handsets and 5-bar unlimited voice and data, while also providing some money to the school is appealing to CFOs and CIOs alike.
Finally, our CommScope Ruckus IoT Suite demo drew lots of interest during EDUCAUSE, as Ruckus continues to innovate by integrating video systems to other IoT sensors.  Now, with one network, IT can see on video when and where a sensor was triggered, such as door access, motion detection, panic button press, water leak detection, etc.  Combining these disparate systems with one platform, one gateway, one dashboard, and one rules engine deliver campus IT a new means to automate and improve services and lower costs.
By far, the biggest challenge in Higher Education today, however, is not technology, rather it's business.
Half of US colleges and universities may be insolvent within 15 years*
Only 38% of Admissions Directors reported achieving enrollment goals in 2018*
Some IT staffs earn no raises unless enrollment goals are achieved**
To address this, leading institutions are looking at the adoption of Smart Campus to attract and retain students while operating more efficiently to save money. A smart campus uses IoT sensors to put their physical infrastructure on the campus network infrastructure and gain situational awareness. The data captured allows the school to automate or create innovative services to improve student living, learning, and safety – while driving down operational costs through new efficiencies that save utilities.
A Smart Campus must have reliable campus connectivity as a foundation – including performance for eSports, video-based learning, voice-over-IP roaming, and more. However, Smart Campus adoption can lead to network proliferation (wired, Wi-Fi, mobile, IoT, telecom, security, building automation).  In order to reduce the cost and complexity of such Smart Campus deployments, Ruckus, which joined CommScope, has developed converged access networks which can reduce the number of managed networks and components, and, in turn, lowers costs.
 What is a CommScope and Ruckus converged access network?
Wireless convergence brings Wi-Fi and IoT radios into one access point
Wired convergence allows our switches to power computers, access points and IoT sensors, including cameras and lighting
Ruckus SmartZone OS manages our switches and access points in one pane of glass
IoT convergence means many IoT solutions use just one gateway and dashboard
Our IoT Suite's programmable rules engine turns your IoT ingredients into recipes (CCTV, connected entry, LED lighting, geofencing, panic button, etc.)
CBRS offers Private LTE for campus mobile offerings deployed like Wi-Fi
CommScope structured cabling connects it all, including data center solutions
All managed, secured and supported through one vendor infrastructure
Finally, despite a few changes in business cards over the past few years as the name on the door changed, our partners and customers during EDUCAUSE have stayed loyal to Ruckus and our brand – especially the dog.  I'm always humbled and grateful for their willingness to stick with us through challenging transitions, and their ability to approach our booth and ask for 'another puppy' because their dog chewed up the last one or my kids asked for another, etc.  Don't worry, we will keep bringing the puppies!  See you next year.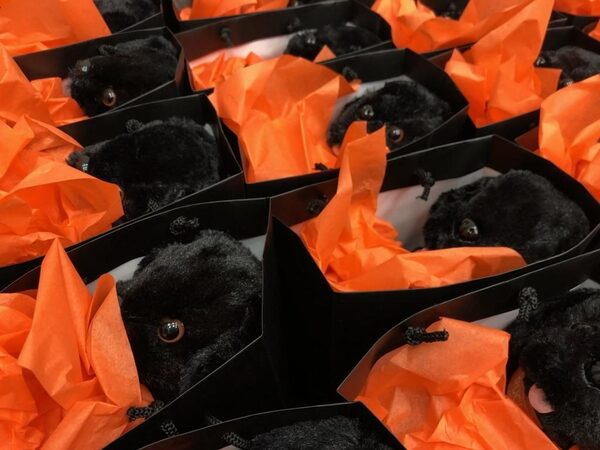 *2018 Survey of College and University Admissions Directors
**The Innovative University
, by Clayton Christensen
---
Continue reading:
"Back to School" means moving forward with digital learning
Ruckus takes on underage vaping with Soter Technologies
Poor Wi-Fi Can Cause Teachers to Disconnect from Digital Learning