"The future is already here – it's just not evenly distributed."
The Economist, December 4, 2003
- William Gibson
Where's my jetpack? In the run-up to HITEC 2019, I am thinking about the "Guest Room of the Future." In 2005, everyone was talking about Guest Room 2010. Over the past few years, the industry has been buzzing about Guest Room 2020. It is already 2019, but the Guest Room of 2020 has yet to arrive. What happened? Why do we have so few guest rooms with integrated technology? Why do we lack the advanced features we have repeatedly been shown and promised?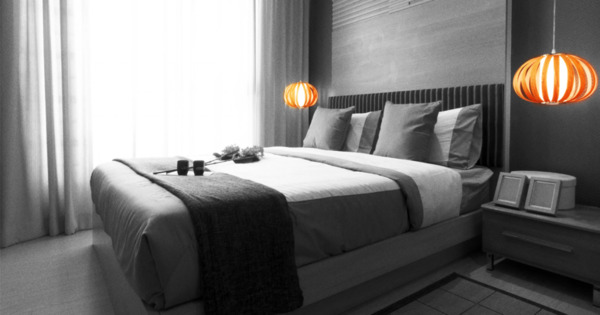 I think there are several reasons why the Guest Room of 2020 has yet to arrive. Perhaps most importantly, the hospitality industry hasn't managed to keep pace with expectations. In certain cases, the market decided that some future technology was looking for a problem to solve. Others may have lacked a definable ROI. In most cases, consumer technology outpaced industry development. Nevertheless, guests are finding their own way to access their favorite devices and services when they travel.

It is important to understand that providing future technology solutions for guests is dependent upon the hotel network infrastructure. Every time a great idea emerges for adding an application or service for guests or operations, the first consideration is to determine IF the infrastructure, bandwidth, security policy, and support team can enable this service. With a well-designed enterprise network infrastructure, adding applications and devices becomes a routine process.
Securing and managing multiple applications and devices is harder to do in a multi-vendor environment. Many management tools are vendor agnostic. New analytic tools across multiple platforms and provide visibility for both existing and future hotels. Although I have a personal bent to use Ruckus Networks (now part of CommScope via acquisition) for these solutions (since 2005, so I would like you too as well!), all the building blocks to create the Guest Room of the Future are available.

The hotel network is foundational to the operation of the enterprise. Owners, developers, architects, consultants, and designers must think about enterprise design. There are disparate solutions deployed like tiles and in many cases, no single view of how they all fit together and still leave room for more. CommScope, Ruckus and our partners understand this and can help.
Join us in Minneapolis for HITEC 2019 at booth 2908 starting June 17th.
Continue reading:
Connectivity is crucial for the hospitality industry
How Wi-Fi 6 is changing the hospitality landscape