The families of servicemen and women also serve this country and deserve to be supported. This includes making the necessities of life easier to handle back on base. The U.S. Army recognizes this fact and devotes significant resources to Morale, Welfare and Recreational (MWR) support services.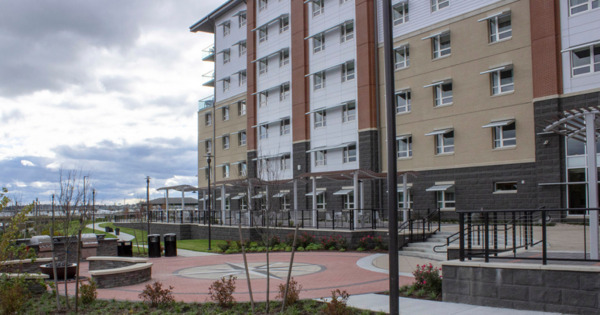 Reliable broadband access is a prerequisite of modern living, and increasingly the onramp is wireless. Service families deserve an easy and seamless connectivity as they live their lives on base, whether running errands, picking up the kids from school or going to the library. Wireless Local Area Networks (WLANs) have made dramatic leaps in performance over the past few years, and expectations have been raised as well. What was "good enough" a few years ago now often falls short for military families.
MWR Network Challenges
Limited staff and budgets are challenges in MWR networks. Some technology also dictates the type of network configuration that must be used, limiting deployment flexibility. Many of the current MWR networks are not delivering a high-quality experience – for either base end users or IT teams.
The hospitality industry is a good way to see what the MWR user experience could be like. Hospitality is a very competitive industry, one in which user reviews can make or break a property. With people typically carrying multiple devices today, connectivity is a huge part of the overall travel experience. That's the reason 70 percent of the hospitality market – and 86 percent of the world's luxury properties – rely on Ruckus Networks for Wi-Fi technology.
Ruckus wireless access points with patented BeamFlex+ adaptive antenna technology optimize connections for each and every end user device. They automatically adapt for interference and other problems in real time, so service members and their families can use more devices, in more places, with the same great connection. Ruckus APs are 25-30 percent more efficient than other leading brands, meaning less complex networks with fewer overall APs can serve larger areas at lower costs.
Ruckus technology also delivers far more flexibility for implementation, from the switch all the way to the edge of the network. Unlike other manufacturers, smaller Ruckus deployments require no controller, and larger ones let the IT team decide whether to manage on-premises or via the cloud. MWR IT teams will appreciate the fact that hotels on average reduce the time spent troubleshooting connectivity issues by over 80 percent when they switch to Ruckus equipment.
There are currently over 40,000 Ruckus APs serving MWR network users, but the technology could be doing so much more. Many bases are the size of cities, so it's illustrative to look at what Ruckus has done for local governments. Greenfield, Massachusetts is a good example. Greenfield is a town in western Massachusetts that like many rural communities lacked reliable broadband Internet access.
By deploying the latest wireless access points and virtual management tools from Ruckus, the city provided an economical residential service that utilizes the public Wi-Fi signal for high speed, in-home Internet access. The service covers a 21 square mile area and is future proofed, ready to evolve and deliver whatever performance Greenfield needs moving forward. This is the kind of technology MWR networks deserve.
The future-proofing issue is critical, because of how quickly wireless services are evolving. With the right networking technology in place, base networks can assume important, non-tactical functions such as public safety video surveillance and Internet of Things (IoT) management. Also, with the FCC designating new wireless spectrum to be used as part of the Citizens Broadband Radio Service (CBRS), additional new service offerings such as Private LTE will soon be available. With Ruckus technology a Private LTE network deploys like a Wi-Fi network, and APs like the Q210 and Q410 can be quickly adapted to also serve as CBRS APs.
The mission of the Army's MWR states that it "…is committed to the well-being of the community of people who serve and stand ready to defend the nation, to enhance the lives of Soldiers, their families, civilian employees, and military retirees." In today's digitized society, reliable connectivity is vital for families on the homefront. They deserve better than "good enough." They deserve the best – especially when the best is more affordable!
Ruckus technology provides a better experience for them, a better experience for the MWR IT teams and positions bases for the advanced services of tomorrow. For more information, we invite you to download our MWR Networks Solution Brief.