Last November, Ruckus Networks, an ARRIS company, and Purple announced the "Reach for the Cloud" bundle. The unique bundle combines Ruckus' powerful Cloud Wi-Fi solution with Purple's Customer Engagement Software to deliver fast and reliable Wi-Fi performance, simplified cloud management and rich customer analytics.
According to Purple's CEO Gavin Wheeldon, the company wants to deliver advanced analytics and insights to customers in the retail, hospitality and large public venue sectors. The 'Reach for the Cloud' promotion will help new and existing channels partners better engage these customers.
"We are seeing many partners excited about this new bundle and this promotion gives more channel partners the opportunity to experience our joint solution," Wheeldon said.
Duke Butler, Ruckus Networks' Sr. Director of Cloud Services and Global Alliances said, "We want to take the complexity out of deployment, managing and monetizing Wi-Fi networks, and help IT and marketing teams understand customer behaviors."
"This promotion is one way to give customers the opportunity to experience the simplicity of the Ruckus Cloud User Interface (UI) integrating our Cloud Wi-Fi and Purple's customer engagement software," Butler added.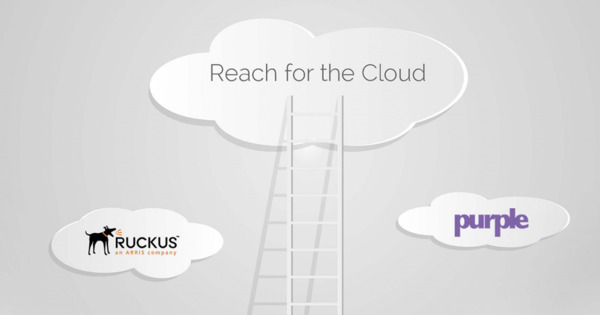 The "Reach for the Cloud" bundle is available for purchase through WAV.
If you are a customer and want a free wireless access point and 60-day Ruckus cloud trial, please click here.