Catherine Sbeglia of RCR Wireless recently reported that Ruckus Wireless, Inc. (now part of CommScope) technology will be used in Google Station Wi-Fi® hotspots deployed in São Paulo, Brazil. Google Station is a high-speed, high-quality public Wi-Fi platform that provides an easy set of tools to roll out Wi-Fi hotspots in public places, such as high-traffic locations like airports, malls, universities, railways, and mass transit stations.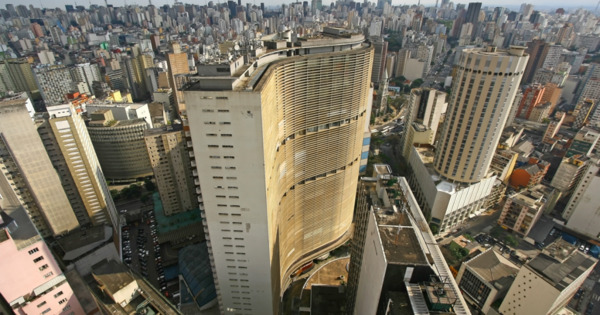 According to David Shapiro, chief business officer of Google's Next Billion Users initiative, deploying Google Station with Ruckus technologies in São Paulo is an important step in connecting the next billion users.

"Ruckus® networks are simple to install and operationally cost-effective, allowing for very rapid deployment," he states.

As Sbeglia notes, the Ruckus products helping to enable the above-mentioned deployment include Ruckus' Virtual SmartZone Controller, the Ruckus T310 outdoor Wi-Fi access point (AP), as well as the indoor R510 and R310 APs.

"The project, made possible through a partnership with America.net and Linktel, involves replacing 120 Wi-Fi points in operation in the Brazilian city and the deployment of another 499 — totaling 619 access points," she elaborates. "The São Paulo project promises to provide high performance using BeamFlex®, Ruckus' patented adaptive antenna technology, which ensures improved performance and connectivity, a better signal and maximum energy efficiency."
Indeed, rather than arbitrarily radiating signals at a single point or in all directions, BeamFlex enables access points to adapt to their environment and focus optimized signals based on the number and position of connected devices.

Marcos Dias, regional sales director for Brazil at Ruckus, says that Google Stations with Ruckus technology like Beamflex help "raise the bar" for the Wi-Fi user experience.

"We are providing cutting-edge technologies such as BeamFlex, ChannelFly™ and PD-MRC which, in practice, mean better coverage with fewer antennas and more capacity to withstand a high density of users with a significant flow of data," Dias concludes.
Ruckus technologies are currently deployed in hundreds of Wi-Fi hotspots in Google Stations throughout India, Mexico, and Indonesia.
---
Continue reading:
Bringing Wi-Fi to the Masses
Ruckus Powers Google Station Wi-Fi Hotspots in India, Indonesia and Mexico