According to the US Surgeon General, users of e-cigarettes risk respiratory exposure to a variety of aerosolized chemicals, including solvents, flavorants, adulterants and other toxicants produced during the heating/aerosolization process. Moreover, a recent study that analyzed 6 e-liquids with varying nicotine concentrations found evidence of toxic effects – including poorer cell survival and signs of increased inflammation – on at least one type of cardiovascular cell.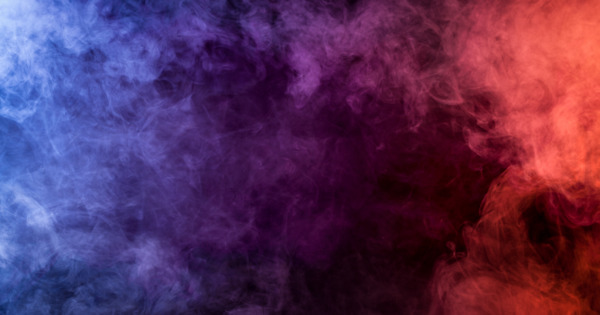 Despite a myriad of health risks, vaping has become a ubiquitous practice in many schools across the United States. In November 2018, the US Food and Drug Administration (FDA) confirmed that vaping had increased nearly 80% among high schoolers and 50% among middle schoolers since the preceding year. Perhaps not surprisingly, the FDA – which has expressed concern over rampant vaping – is now looking to tackle "epidemic" levels of e-cigarette use among minors.
The FlySense Vaping Detector

As the e-cigarette epidemic continues to rage unchecked across the country, schools are proactively deploying a range of solutions to detect and discourage vaping activity. It is important to understand that bathrooms and locker rooms pose additional challenges for school administrators attempting to combat vaping, as CCTV cameras cannot be installed in these privacy-sensitive locations. Fortunately, the FlySense Vaping Detector, which operates like a smoke detector, can.

Designed by Soter Technologies, the FlySense Vaping Detector monitors overall air quality for vaping signatures. When vaping is detected, the device sends a text message – with the location of the sensor – to school administrators and teachers included on a customizable alert list. It should be noted that the FlySense Vaping Detector is also designed to send an alert when it is tampered with.

Ruckus Partners with Soter Technologies

Earlier this week, Ruckus (now part of CommScope via acquisition) announced an exciting new partnership with Soter Technologies. More specifically, we've integrated Soter's FlySense family of real-time sensors into the Ruckus IoT Suite. This integration enables alerts to be sent to a centralized IoT dashboard when vaping is detected. Using our embedded rules engine, these alerts can be set to trigger actions by other devices like a nearby hallway camera managed by the Ruckus IoT Controller to help provide visual information when a faculty member is not available to respond or in support of identifying repeat offenders.

The vaping epidemic and overall student safety are clearly top of mind for school administrators and principals. We are proud that schools are turning to Ruckus to provide converged network and IoT solutions that support both their digital learning and student safety initiatives. We remain committed to the primary and secondary education markets and will continue to innovate to help schools meet their student safety and wellness objectives.
---
Continue reading:
Accelerating digital learning at ISTE19
Poor Wi-Fi Can Cause Teachers to Disconnect from Digital Learning
Vaping Detection with Soter FlySense