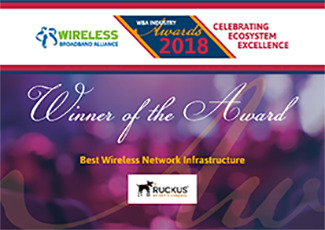 Ruckus does it again!
The Ruckus Wi-Fi 6 (802.11ax) R730 access point (AP) recently won the "Best Wireless Network Infrastructure Award" from the Wi-Fi Broadband Alliance (WBA). This prestigious industry award is based on several key criteria including technical capabilities; operator benefits; improvements in performance, cost control and network management; enhancement of existing network value-added services (VAS); creativity and market impact. Other competitors shortlisted in this award category include Cisco's Aironet AP 4800 and Korea Telecom's 10 GiGA WiFi Service.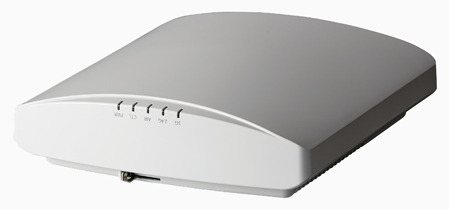 The Ruckus R730 is the first IoT- and LTE-ready Wi-Fi 6 (802.11ax) AP for high-density environments such as stadiums, public venues, train stations and schools. Not only does this AP meet the WBA award criteria, it also packs an ultra-density technology suite that enhances network performance and features WPA3 security compliance to protect end-users from common attacks. Designed for high-density connectivity, the R730 supports up to a four-fold capacity increase over its Wi-Fi 5 (802.11ac) Wave 2 predecessor and includes 5Gbps multi-gigabit interface to enhance backhaul capacity.

The R730, which shipped in September 2018, is the first commercially available 8x8 (5G) and 4x4 (2.4G) enterprise Wi-Fi 6 AP on the market.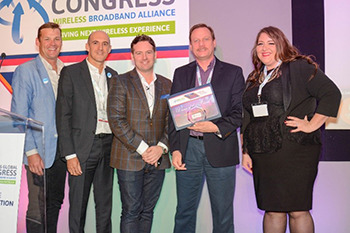 "We tailored the R730 AP to ensure that it delivers the best performance in high-density indoor and outdoor environments," stated Sundar Sankaran, VP of Engineering and Lead for the R730 at Ruckus. "In fact, our team tested the R730 in a range of high-density deployments, including train stations, schools and indoor stadiums to ensure the performance and stability outperformed the competition. We are honored to receive this sought-after award for our first Wi-Fi 6 device."
The WBA panel included a number of industry thought leaders and influencers including:
Adlane Fellah, Maravedis
Caroline Gabriel, Rethink Technology Research
Chris Pennell, IDC
Frank Rayal, XONA Partners
Ian Scales, TelecomTV
Kyung Mun, Mobile Experts LLC
Monica Paolini, Senza Fili Consulting
Richard Webb, IHS Technology
Roz Parkinson, IDC
Susan Welsh de Grimaldo, Strategy Analytics
William Webb, Weightless SIG
Ruckus is not new to the WBA Industry Awards. Indeed, we previously won several WBA awards including the "Best Converged Network Infrastructure Award" for our (then) OpenG™ technology and "Distinguished WBA Member" in 2016, and "Best Wi-Fi Device/Application" award in 2015 for our Hotspot 2.0 Release 2.
A big congratulations to the Ruckus engineering and product teams for winning this accolade!