Funding Rolling Study HallsA bipartisan group of senators recently re-introduced legislation to update the Federal Communications Commission's E-rate program. More specifically, the revised program would see the federal government reimburse school districts for installing Wi-Fi on school buses. According to Sen. Tom Udall (D-New Mexico), equipping school buses with Wi-Fi will help end the homework gap and set kids up for success.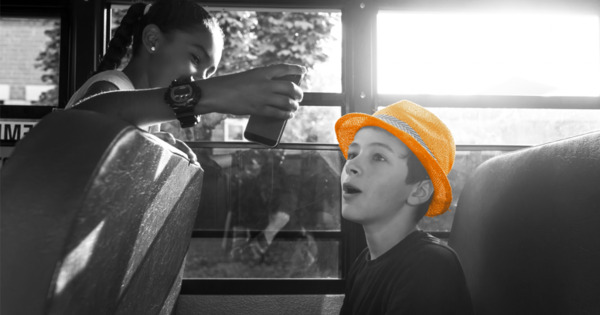 "When we increase access to high-speed internet, we increase access to opportunities," Udall stated in a press release. "By extending internet access to students while they commute to and from school, this bill would turn travel time into study time, enabling kids to complete their homework before they get home."

Sen. Catherine Cortez Masto (D-Nevada) expressed similar sentiments.

"Lack of access to reliable broadband hurts children from rural and low-income communities who may not have quality internet access where they live," said Masto. "This legislation will help bridge that divide."
Bridging the Homework Gap

According to Ruckus education director Rich Nedwich, school bus Wi-Fi offers another way for children to gain access to a quality Internet connection.
"Many American children from rural areas have to ride the bus for 1-2 hours a day just to get to and from school," Nedwich told Stephanie Kinch of Wi-Fi Now. "Traditionally, this time has been used for gossip and naps. Now, it can be used for something more productive: Homework. Learning needs to happen outside the classroom and if it isn't happening at home, we need another solution. We are part of that solution."

Nedwich also emphasized that simply equipping a school bus with Wi-Fi doesn't solve all problems.

"We don't pretend it does," he added. "But it does provide another way to give students access."
Wi-Fi and the Ruckus M510 Access Point
Whether in the classroom or a rolling study hall, a reliable wireless network that scales to accommodate an evolving digital learning environment is the cornerstone of a solid educational foundation. This is precisely why the Ruckus M510 Access Point (AP) is designed to provide mobile Wi-Fi with LTE backhaul, thereby enabling expanded coverage and redundancy for students on school buses in rural areas. The Ruckus M510 AP also features 802.11ac Wave 2 with BeamFlex+ antennas – and supports 2×2:2 spatial streams along with MU-MIMO. This allows the M510 to deliver high coverage efficiency and sustained downlink throughput of up to 150 Mbps (when using the LTE backhaul). Moreover, the M510 AP can be centrally managed with other Ruckus APs, thereby simplifying operations and eliminating the need for a separate mobile hotspot management system.