I had the pleasure of attending The Higher Education Technology Agenda (THETA) in May, and it was a magnificent event.  THETA is the number one biennial conference in Australasia promoting the intelligent use of information technology in higher education and research. Run under the direction of CAUDIT, CAUL, and ACODE, THETA 2019 was graciously hosted by the University of Wollongong.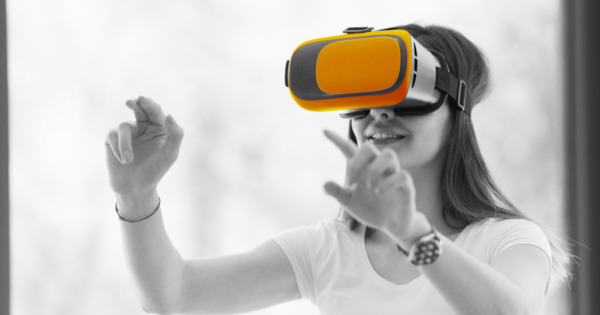 The Ruckus team provided event-wide Wi-Fi for all attendees, connecting over 1,000 devices and delivering over 1TB of internet traffic handled - all with no issues and with fewer access points than originally planned due largely to Ruckus Beamflex+™ technology.
I was excited to deliver my presentation, "How to build a Smart Campus and make it uniquely valuable to your institution" which focused on three areas:
A deep dive on the need for change in higher education to address a struggling business model;
How a Smart Campus can help attract and retain students while lowering operating costs; and
How Ruckus uniquely addresses the challenges of deploying a smart campus while providing a platform for innovation to each institution.
What makes a smart campus 'smart' is not that it supports smartphones… rather, it is the deployment and use of IoT sensors to place the physical infrastructure of the campus onto IP networks to create situational awareness and programmed responses. In other words, 'sense something, do something.' Is the room unoccupied? Turn off the lights. Is there motion outside the library entrance after midnight? Turn on the overhead LED light and prioritize the nearby CCTV camera feed for security.
IoT sensors also allow institutions to create amazing new teaching and learning opportunities, such as hydroponic gardens, or update student experiences like knowing in real-time the wait time for lunch, fitness equipment, a laundry dryer, or a campus shuttle.
Too much of a good thing?
While it is tempting to immediately start your journey to a smart campus, be warned there are implementation challenges.  Current network trends indicate internet growth will continue for cellular, Wi-Fi, wired Ethernet, and IoT (machine-to-machine connections), with Wi-Fi bearing over 53% of all IP traffic by 2021.  In fact,  by that time IoT traffic is projected to double to 6% and M2M connections are expected to comprise over 50% of internet connections (source: Cisco VNI Forecast).
The impact on campus IT?
Too much IP traffic – legacy networks are becoming overwhelmed
Too many networks – student access IP networks, security CCTV, connected entry, HVAC, telecom, distributed antenna systems for cellular
Too much radio interference –no standard to manage Zigbee/BLE/Wi-Fi on 2.4G
Too little cellular signal – students cannot call mom from their residence
Too many network stakeholders – who prioritizes, purchases, deploys and manages all these networks? Do these disparate teams coordinate, or do their own thing?
Too much cost and complexity – each IoT network is typically deployed independently, adding cost and complexity (gateway, dashboard, cabling, management) with each sensor solution
Work smarter, not harder, with converged access networks
Ruckus is busy inventing the future of converged access networks to allow IT to work smarter, not harder. For example:
Wireless convergence – Access points (APs) which manage Wi-Fi, Bluetooth, and Zigbee transmissions
Wired convergence – Power and connectivity for APs, IoT (lights, cameras, locks, sensors) and computers
Management convergence – Single pane-of-glass management for wired and wireless LAN
IoT convergence – Single gateway, management platform, dashboard and rules engine for multiple IoT solutions
                Private LTE – CBRS, or OnGo, APs which deploy like Wi-Fi to provide strong cellular connections indoors or outdoors
Start your smart campus journey
By utilising a strong wireless/wired infrastructure, universities and colleges can combine IoT ingredients to design their recipes for a smart campus.
For example, last time at THETA I spoke alongside Kerry Holling, CIO and Chief Digital Officer of Western Sydney University (WSU), and discussed how we helped his team develop a 'smart forest,' where researchers from the Hawkesbury Institute for the Environment were injecting C02 from large cranes in the forest and measuring the impact with the assistance of Ruckus access points. This past November I was fortunate enough to visit and see for myself – impressive doesn't do it justice.
This is just one example of how a great wireless and wired infrastructure can facilitate a completely new learning experience, and there are so many more out there. I look forward to returning for the next THETA in two years and sharing the latest advances in education technology.
See the WSU story
See a 2-minute video explainer of Smart Campus