The world has known many "wars of standards". The most famous include battles between Edison and Tesla over AC vs DC currents, VHS vs Betamax, Super8 vs Cassette and Sony vs Nintendo vs Sega. More recently, the world of "Smart" IoT contends with home automation.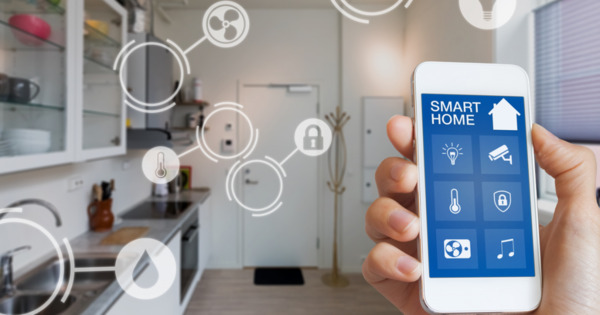 Smart home hubs Amazon Echo, Google Home, and Apple HomePod compete to deliver a similar product in slightly different ways. The market now extends to smart light bulbs, smart sockets, smart locks, smart cameras, connected air conditioning, intrusion alarms, and smart appliances. The list of cool smart technologies is endless and growing.
I have tried them all. And although these technologies are very exciting, there is no denying it's currently a big mess. This is because they lack a standard!
Smart Home Solutions Lack Standards
We have grown to expect a certain elegance from the devices we use, often preferring simplicity and a unified approach to technology we use. In the ideal world, if you would like to get into your home, you could press a button on your mobile phone app and trigger an action; opening your gate and the garage doors, disabling the alarm, adjusting the color and intensity of lights and turning on the coffee machine as it welcomes you home. However, automation is still at the Old Far West of getting solutions working and talking together.
Home automation has existed for 30 years, but homes built specifically to support home automation are very much in the minority. Few will have lighting points, sockets and other wired or wireless systems specifically designed for automatic control.
Most cases rely on retrofitting. This solution allows "existing" houses which haven't been built natively for home automation to adopt modern connected technologies without starting from scratch. However, this is complex, often aesthetically awful, often difficult to implement.
Wired and Wireless Standards Don't all Work Together
All the various standards, both on the device side and on the wired and wireless one, make this task very challenging. Z-Wave, ZigBee, Bluetooth, Insteon, WiFi, Thread and now LoRa are just a few examples of device standards, and there are dozens of wired standards to consider (e.g. KNX, Modbus, Echelon).
Installing a "smart" bulb might be simple but getting the various systems to communicate is the real challenge. Once controlled by an app, having the bulb controlled by either the app and the switch at the same time can result in the loss of both when communication faults occur.
From my experience, legacy systems are the least of your worries when it comes to home automation. I found myself with a house full of connected alarms, doorbells, lighting, music and appliances, all requiring at different wireless protocols from Wifi to BLE and Zigbee to Zwave.
I had to install a bus (KNX), rewire most of the electrical system and use implement multiple conversion interfaces before connecting to a controller or a hub capable of integrating all these protocols together. It achieves device communication using modules, plug-ins or "bindings" to create a back-and-forth between technologies by decoding the communication standards and translating the information into a device's native language to allow communication between different types.
Even this requires a consideration of the numerous available options such as commercial and opensource, HW and SW, on-premise and in the Cloud. Since they don't all support the same range of protocols it's important to select wisely and prepare yourself for the patience, time, research and commitment needed to configure them.
For those who have these qualities in abundance might enjoy the opportunity to rise to this challenge. For others, with limited interest, time or expertise, the challenge of having devices work in a "smart" way might not be so appealing.
Ruckus IoT Suite Reduces Deployment and Maintenance Costs
This rule can be applied to industrial automation. Especially where the core business has nothing to do with automation itself but would benefit from it as a tool for achieving business targets.
This is the philosophy that at Ruckus Networks applied to industrial technology to create with its IoT suite. Organizations will have to be as agnostic as possible to integrate more technologies, and benefit from the landscape of business tools and save money doing so.
At the last MWC we showed how our platform elegantly integrates WiFi, ZigBee, BLE, and KNX into a unified network - no longer purely a Wi-Fi device, the access point became a multi-radio gateway so that only an IP-based network could be deployed, significantly reducing IoT deployment and maintenance costs.
---
Continue reading:
Using outdated Wi-Fi security procedures is like buying a blast door and leaving the key in the lock
Are you ready for a Network-as-a-Service model?