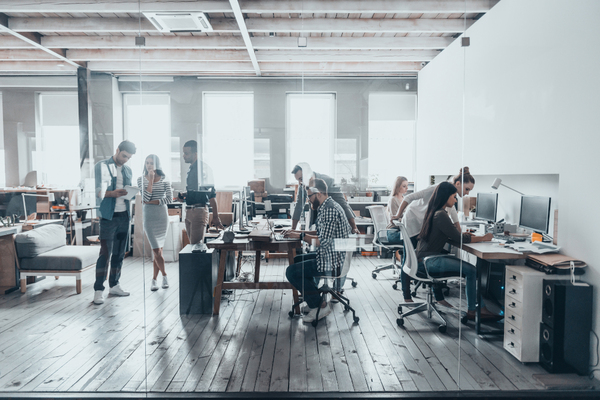 At CommScope, we're constantly reevaluating our processes and taking advantage of the latest technology to better serve our customers. Often, this reflection breeds innovation. In the case of our Service Provider Managed Networks Design and Deployment team, it led us to develop our Quick Rough-Order-of-Magnitude Estimate Tool.
Deploying Wireless Networks of the Future
CommScope's Professional Services supports service providers all over the world in deploying wireless networks of the future. This process includes the survey, design, installation, testing, hosting, operation, and support of some of the most advanced networks in the world. But the first step for many of our customers is better understanding of the costs associated with deployment.
CLICK TO TWEET: CommScope's Jay Bestermann explains how the new Quick ROM Estimate Tool represents a considerable step forward, as a multi-tenant web platform.
Traditionally, CommScope's Design and Deployment team and our customer's account team would manually estimate the costs for the services. These costs would be based on remote or physical surveys of locations (sometimes outsourced) and assessments of the switches, capacity, wired ports, access points, and wireless design for a prospective new customer. This was a costly process, but more importantly, a considerable time investment as well.
In an early attempt to solve this challenge, the CommScope Project Management Office (PMO) built a spreadsheet-based estimate tool, which helped reduce the complexity of quote creation, but introduced its own management and clerical challenges. Recently, we decided we could do better, and commissioned the Quick ROM Estimate Tool.
The Quick ROM Estimate Tool for Managed Network Customers
Our new tool represents a considerable step forward, as a multi-tenant web platform that is open for all CommScope's Managed Network customers. Our customer's salespeople fill in the necessary survey information, and the tool calculates an estimate based on the entries. They receive a professionally-formatted, operator-branded rough order of magnitude proposal via email, enabling the salesperson to quickly qualify and close the opportunity so design and deployment can begin.
Not only does this tool account for version control and distribution problems, but it also allows salespeople to quote, qualify, and contract opportunities independently. This removes sales quote friction and increases the service provider's opportunity funnel very efficiently. It also enables post-sale quotes within 15% of the estimated price: enabling a quick deal close while reducing the operator's pre-sales costs. Operators are now able to quote business faster and more accurately with traceability, increasing quote velocity allowing more business wins—generating more revenue.
This is the kind of everyday innovation at CommScope that continues to drive business velocity for our customers. To find out more about how CommScope Service Provider Managed Networks can help drive new business revenues, faster please visit our website.