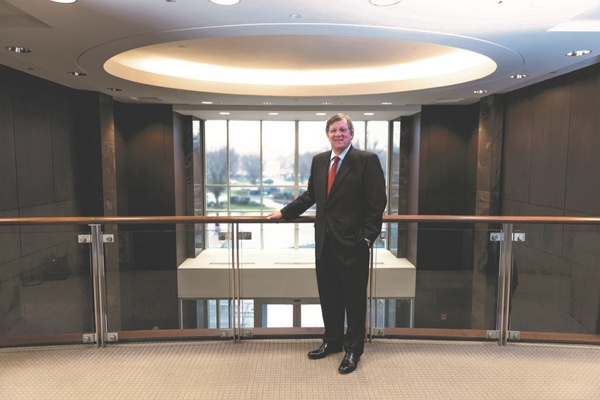 In a company first, CEO Eddie Edwards has been named to Cablefax's Top 100 list of the industry's most influential executives for the second year in a row.
Each spring, hundreds of nominations filter in for this prestigious listing—which, according to Cablefax, "salutes the most influential executives whose leadership continues to take the industry to new heights." Top executives from our largest US customers often compose a good portion of the list. Last year, Eddie was inducted to the group for his forward-looking focus on initiatives like 5G and smart cities.
CLICK TO TWEET: CommScope's Eddie Edwards named to Cablefax's Top 100 Most Influential Executives List for the second year in a row.
This year, he did it again. Eddie's vision for unified leadership across wired and wireless networks, has come together—as we have as a combined company—around 10G, DOCSIS 4.0, and some of the industry's most important technologies and deployments. Thanks to Eddie, CommScope is a global technology leader that operators, utilities, and municipalities all over the world look to, to shape the networks of the future.
As we push the boundaries of what is possible, Eddie's continues to be a guiding light, and we're proud to see his leadership recognized in this year's Cablefax 100.
Congratulations Eddie!