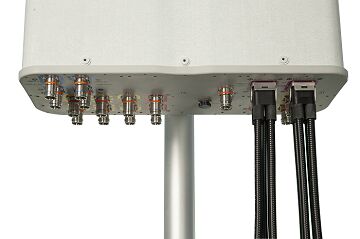 Mating each radio port to its associated antenna port—while suspended atop a tower—is becoming more complex, and risky. Cluster connectors, which connect multiple ports simultaneously, have managed to address some of these issues. However, the rapid increase of port counts demands a new generation cluster connector system that is tool-less, assures higher mating accuracy in antenna-radio connections—especially critical in 4T4R and 8T8R MIMO configurations, and delivers excellent electrical performance for both TDD and FDD.
CLICK TO TWEET: CommScope's Omar Parimbelli showcases the benefits of the HELIAX M-Loc cluster connector and how it simplifies 5G antenna connections.

In this video presented from my home, I explain these benefits.

Additional information about how CommScope's HELIAX® M-LOC cluster connector technology simplifies 5G antenna-radio connections is available here.
Dedicated to simplifying cell site connectivity
Learn more