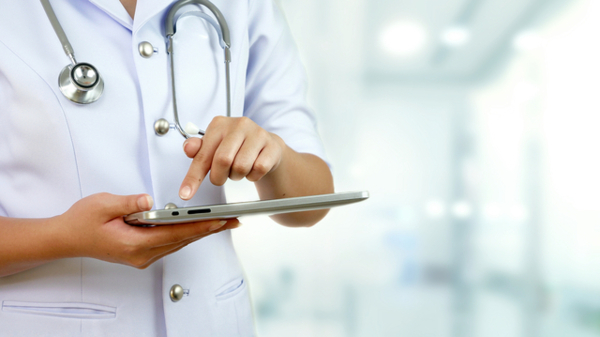 Even for a fast-evolving industry like healthcare, the last 12 months have introduced an unprecedented flood of adaptations necessary to stay ahead of the pressures and demands of a persistent pandemic. Many of these adaptations were already in the process of being phased in, such as telemedicine, medical telemetry and enhanced full-facility connectivity for patients, staff and visitors. But the new urgency forced upon healthcare systems worldwide has kicked these evolutionary changes into high gear. New applications are needed now—and their demands can pose serious challenges for healthcare delivery networks.
Wireless networks must carry a greater load
Many of these new applications ride Wi-Fi and in-building cellular networks, increasing demand significantly in the process. Consider all the roles a typical hospital Wi-Fi network must play:
Staff communications
Patient monitoring and telemetry
Patient tracking
Facility access controls
Inventory control
Remote security devices
CLICK TO TWEET: CommScope's Thierry Chau explains how healthcare networks face many challenges as they integrate new medical applications during the pandemic.
These applications require massive amounts of bandwidth, low latency, superlative reliability and dependable resiliency to network interruptions or degradations in performance. To deliver against these needs, healthcare networks need to choose high-performance, future-ready network infrastructure solutions.
It's all about accessibility
The one common theme to all these functions is that they increase access and visibility to improve processes and, by extension, patient outcomes. By facilitating faster and clearer communications between doctors and departments, securing the physical premises and improving patient experiences, the advanced healthcare networks of tomorrow are improving the way medical services are delivered.
When patients have access to information about their conditions and treatments, they become more active stakeholders in their own care. When nursing staff has access to real-time patient condition data, they gain insights that let them anticipate and respond more effectively. When doctors can see diagnostic and testing results, they can make better recommendations.
The applications provide the necessary access; the access provides better outcomes—and that's what healthcare delivery is all about.
Network convergence provides a future-ready foundation
The vast expansion of both wired and wireless healthcare network applications has caused the lines between LAN an WLAN to blur—and at CommScope, we think that's a good thing. That convergence of the two architectures into a single, shared infrastructure empowers networks to adapt and scale quickly—something healthcare networks in particular require.
Convergence empowers denser networks that can flex with the movement of staff, patients and equipment though the facility. It also provides a common foundation for multiple services and applications that simplifies IT administration and builds in the additional capacity and performance needed to adapt to tomorrow's urgent advances as easily as it adapts to today's.
CommScope infrastructure empowers healthcare applications
Convergence is only as effective as the solutions powering the network infrastructure. CommScope is a trusted partner of healthcare networks all over the world because we build solutions that are ready for the steep challenges of today—and those of tomorrow. Our technology and expertise deliver the performance needed to unlock current and emerging healthcare applications efficiently, reliably and economically.
Healthcare networks look to CommScope for many reasons:
Every CommScope infrastructure solution comes with Application Assurance, guaranteeing it will meet application requirements for uptime and performance—and our automated infrastructure management (AIM) solutions provide you with the visibility into your network to assure you those SLA markers are being met.
As a comprehensive solutions partner, CommScope can deliver a complete upgraded infrastructure that speeds up deployments, eliminates interoperability challenges and simplifies procurement.
CommScope's global manufacturing footprint ensures that we can deliver the technology your network needs, anywhere in the world, in the quantities required—without compromising on manufacturing quality.
Our worldwide network of partners (including local designers, planners, installation and support experts) are ready to help expedite your deployment and maximize your ROI sooner.
Learn more about how CommScope infrastructure solutions can help your healthcare network integrate the most advanced medical applications.
Learn about healthcare network solutions