Enabling a next-generation digital learning smart campus at IE Tower Madrid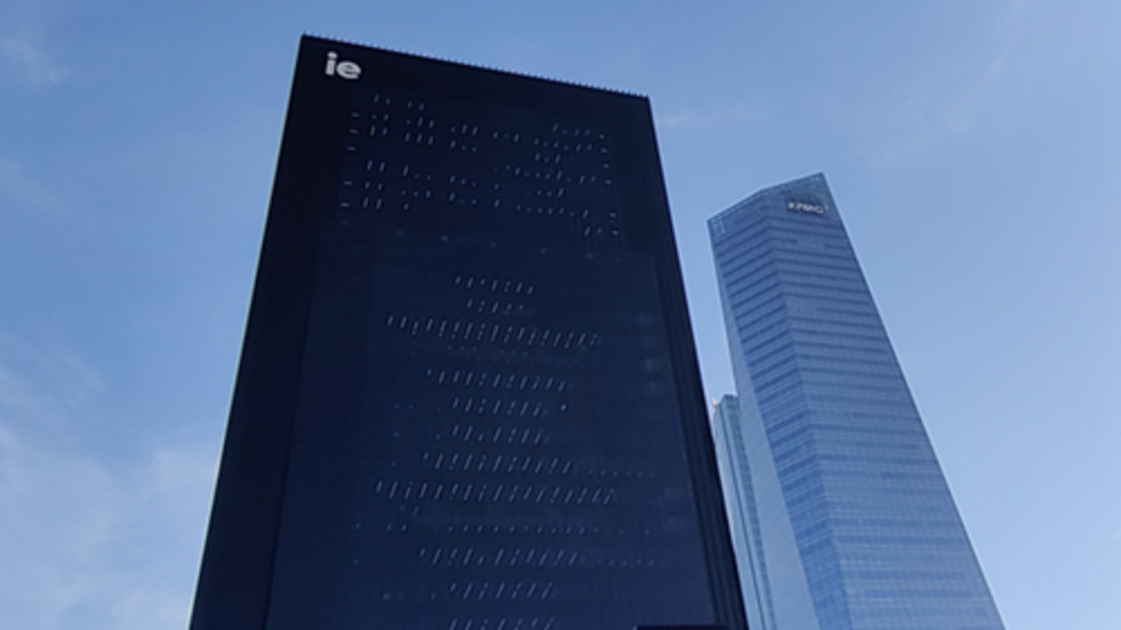 In September 2021, IE University inaugurated IE Tower, a new vertical, technological and sustainable headquarters with a mission to promote education as the key to sustainable development. See how CommScope contributed powering students' learning.
Challenge
Making the 180 meters high, 35 floors, 50,000 square meters, 6,000 students IE Tower a sustainable high-rise that minimizes environmental impact and leverages technology to provide state-of-the-art learning facilities.
Requirements
Safe environment
Secure hub for innovation and learning
10,000 network points
Indorr and outdoor connectivity
Infrastructure Management
The solution
SYSTIMAX® Category 6A structured cabling
imVision® automated infrastructure management system
Powered fiber cable system
ERA® digital distributed antenna system
Benefits
Security enhanced
Wi-fi coverage for outdoor hosting spaces
Cell phone coverage and eliminating interference and proving capacity everywhere needed.