AmerisourceBergen turns to CommScope for a PoE solution that enhances safety.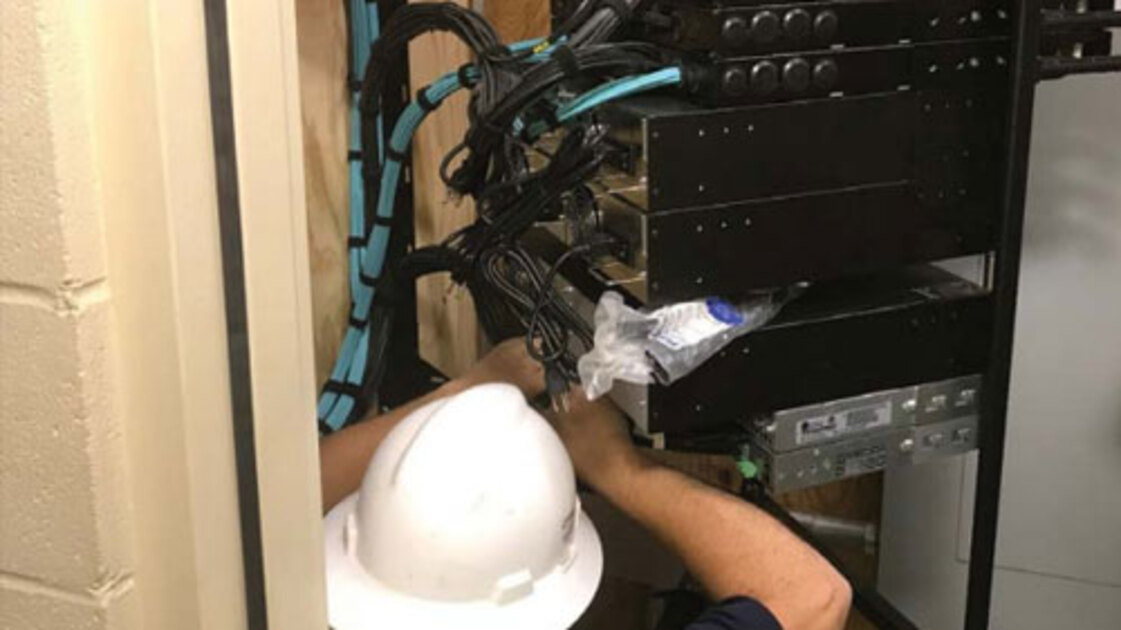 To accommodate the rapid growth of its business, AmerisourceBergen initiated a large office expansion at its Fort Mill, South Carolina facility. The expansion included a new parking garage that required deployment of 23 security cameras and 15 "code blue" emergency phones to enhance the safety of garage users. The cameras and phones are all Internet protocol (IP) enabled and Power over Ethernet (PoE) capable.
The initial garage plans called for the inclusion of four intermediate distribution frame (IDF) telecom rooms in the parking garage to support the connectivity requirements for the PoE devices. However, the four-IDF approach presented a financial and logistical challenge since each IDF would require network equipment, power, HVAC and an uninterruptible power supply, while also consuming valuable space in the parking garage.
The Fort Mill garage project was completed on time and on budget, meeting all of AmerisourceBergen's requirements. Installing the CommScope PFCS enabled the elimination of three of the four planned IDF locations, resulting in significant facilities cost savings as projected. The reduced network equipment footprint also simplifies daily operation, since all devices are connected to a single point of administration for data and power delivery. Up and running since December 2017, the solution is delivering faster, more reliable PoE service with a smaller, less costly footprint.
Company fast facts
Headquartered in Valley Forge, Pennsylvania.
More than 150 locations in over 50 countries and approximately 21,000 employees.
Provides pharmaceutical products, value-driving services and business solutions that improve access to care.
Challenges
Implementing security cameras and emergency phones efficiently and within budget.
Limited space in the parking garage.
Solutions
Powered Fiber Cable System
PoE Extender
Hybrid Copper/Fiber cable
If you are interested in this case study, you may also be interested in:
Product Portfolio
Power over Ethernet
Implementation Guide
Power over Ethernet
White Paper
Power over Ethernet