RUCKUS® Wireless Connects Fans to Club with Reliable, Fast Wi-Fi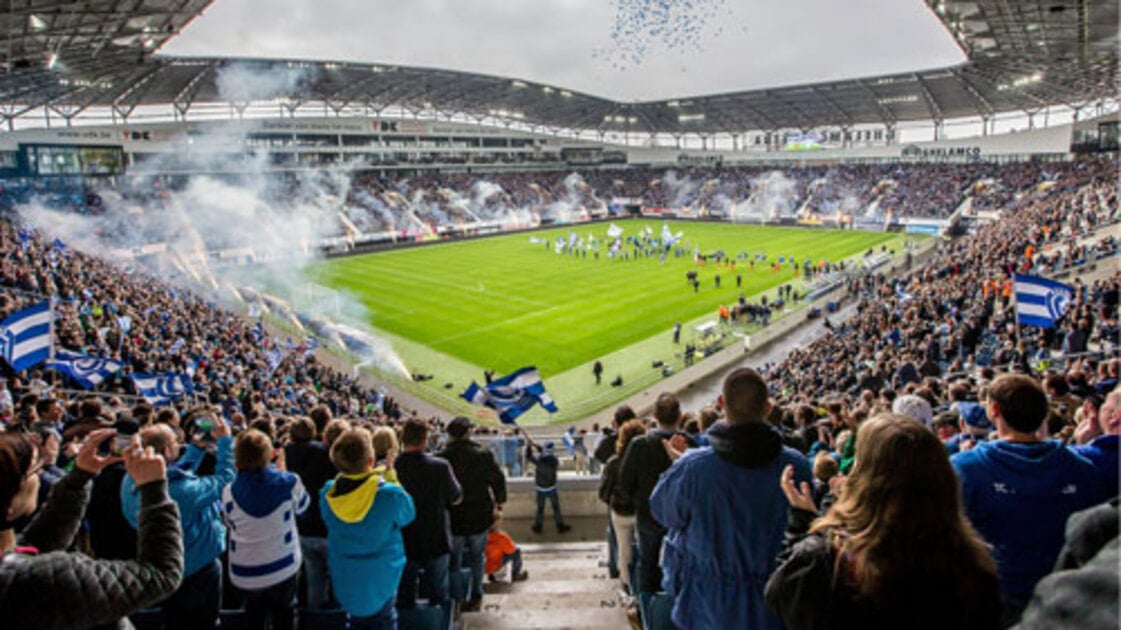 Excitement mounts as the season draws near for sport enthusiasts to see their favorite sports team in action. Many prepare by purchasing season tickets to attend all the local games at their home stadium. In Europe, it's not just a game to the fans—they are emotionally attached—with an intense need to be identified with part of the club. Today, going to the stadium is a whole different experience than it was in the past. People want to share their experience in real time with friends and family through mobile apps such as Snapchat, Facebook, Instagram or Twitter. So what happens when your beloved team is playing at a stadium where you can't connect to Wi-Fi? You get a bunch of angry fans.
Challenge
Stadiums and arenas are amongst the most difficult locations to deploy Wi-Fi, mostly due to the requirement for both very high performance and high density. Located in Gent, Belgium the Ghelamco Arena is the newest stadium in the country and is home to the KAA Gent soccer club. The arena was built initially with no Wi-Fi and can hold 20,000 supporters at any event. The stadium was constantly receiving complaints from their fans in regards to the complete lack of connectivity. They absolutely had no contact with anyone outside the stadium or even inside the stadium for that matter through mobile devices—not even a phone call could be made. This was disturbing for both the club and the fans. The club desired to build a personal relationship with its fans to provide an exceptional fan experience while at the stadium and at the same time build its team's brand.
"We needed Wi-Fi. We need to be able to get in touch with our clients while they are in the stadium. We believe in building a society built on class and sportively along with family inclusion. We want to communicate with our fans and that means we need reliable Wi-Fi during our events," states Serge Platel, commercial and marketing director at KAA Gent.
Requirements
WLAN infrastructure that is scalable and innovative
Reliable network that meets the high density needs of fans, security personnel, press and visitors
Provide the best coverage and connectivity anywhere within the stadium
Solutions
High performance network solution that meets current and future Wi-Fi needs with superior connectivity and coverage
Deployed 802.11ac Wave 2 RUCKUS R710, R500, and 7782 access points to address the need of high density
Deployed the RUCKUS SmartCell Gateway to allow delivery of reliable Wi-Fi
Improved density capabilities and overall throughput