Large Financial and Insurance Company in Brazil
Large Financial and Insurance Company in Brazil
Insurance company increases productivity and reduces costs by adopting imVision®, an automated infrastructure management system.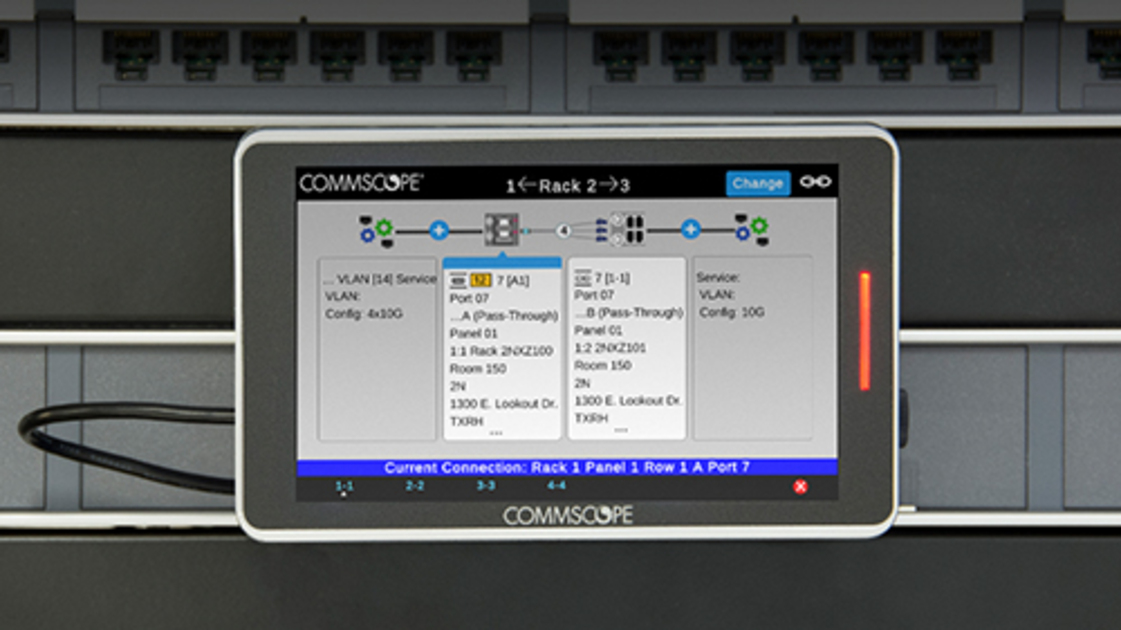 CommScope's imVision proactively ensures data center infrastructure connectivity and security
A large insurance company installed CommScope's structured cabling and imVision software solutions for its data centers, but the company wanted to ensure it was using the automated infrastructure management system to its fullest potential. Therefore, it decided to upgrade imVision System Manager to also include consulting and maintenance services to cover the infrastructure management of the three data center units owned by the corporation.
Fast Facts
Large insurance company has been a CommScope client for over 10 years, installing SYSTIMAX structured cabling solution and software in its buildings and data centers.
To support business growth, the company was looking for a more effective way to obtain all benefits that the imVision System Manager tool can provide.
The company was committed and open to operational changes from slow and manual control process to a fully automatized one in their three existing data centers.
Benefits
Data center operation became much more assertive and flawless, orders were executed faster, and information managed in real time.
Improved productivity which generated financial payback in less than a year.
Financial gain to the company and increased satisfaction of internal and external stakehoulders.
Solutions
The end user acquired a full SYSTIMAX / CommScope solution, using our flagship AIM solution, imVision. The structured cabling was installed by an authorized SYSTIMAX Business Partner and TS Inova, an authorized imVision consultant, supported the implementation of imVision.
If you are interested in this case study, you may also be interested in:
Portuguese Webinar
imVision! Discover the Advantages of Automated Infrastructure Management (AIM) for Commercial Environments and Data Centers
imVision Case Studies Experience
Select an industry to see the related case studies
Product
Automated Infrastructure Management