Cologne Becomes the Smart City with Technology that Inspires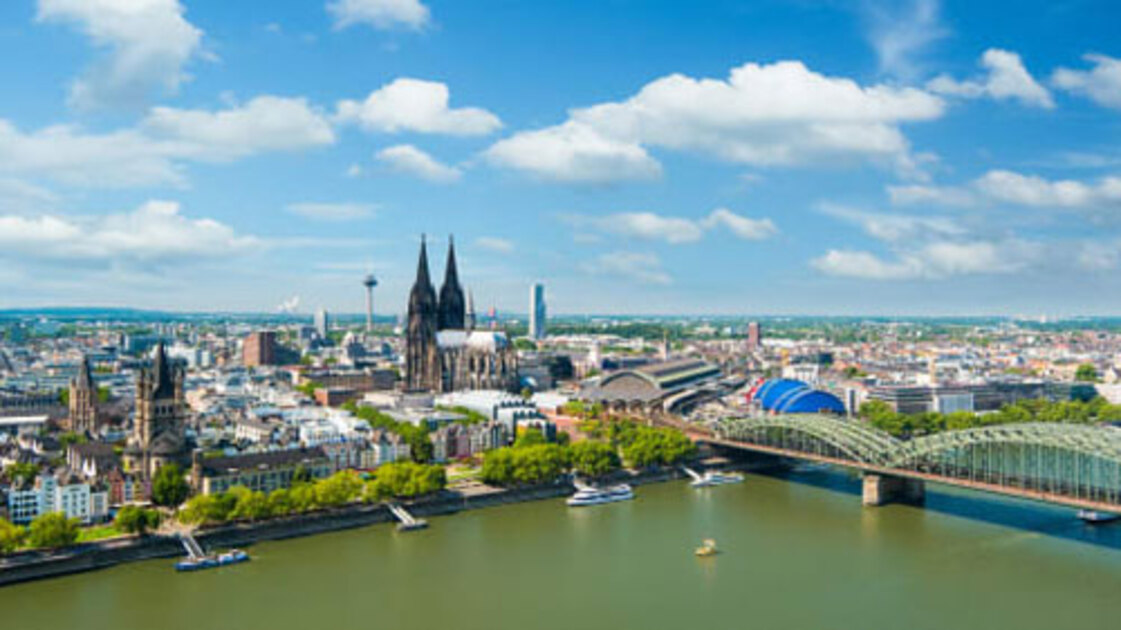 Cities around the world are faced with new challenges that require a new approach to better serve communities and citizens. Limited resources are making it necessary to increase efficiency and do more with less, all while improving citizen services and safety. To do this, leaders are turning to digitization. Whether in public transport or in a café, the majority of the population always expects an additional service: free Wi-Fi. More and more cities have recognized the importance of digitization and are investing in public Wi-Fi networks as the basis for all smart city projects.
Challenge
In order to equip a whole city with comprehensive Wi-Fi, there are some challenges that need to be overcome. The different structural and geographic conditions present a wide range of technical infrastructure requirements. As the largest regional provider of modern telecommunication services in Germany, NetCologne wanted to tackle this challenge to supply the city of Cologne with access to a public Wi-Fi network throughout the city. The focus was on all citizens being able to connect so not only would the inner city be equipped with a Wi-Fi network but also the trade fair and the Rheinenergiestadion, home of the 1. FC Köln football team.
"In order to offer the citizens of Cologne comprehensive smart city services, we needed a reliable Wi-Fi infrastructure, on which all applications could be provided with the necessary bandwidth, quality of service and functionalities. The various services should thus be transported and important applications, which are bandwidth-critical or time-critical, should be made available. It was important to us that the network be available not only on busy tourist sites but also in remote parts of the city where you can meet the citizens of Cologne," Ivan Andric explained, group leader for system consulting at NetCologne.
Requirements
Establish a comprehensive, reliable Wi-Fi network in the city of Cologne for all citizens
Build an infrastructure that allows a multitude of simultaneous users to have a seamless surfing and communication experience
Install a Wi-Fi access at carrier-grade level
Solutions
Installed RUCKUS® 7782 and T300 premium outdoor and R500 indoor access points (APs)
Deployed the Smart Cell Gateway 200 to manage the APs
Established a network with consistent signal strength and performance
Established a reliable Wi-Fi connection for up to 1.8 million monthly users
Benefits
Free Wi-Fi network throughout the city, even off the tourist attractions
Infrastructure for existing and future smart city services for citizens of the city
Implementation of a climate road as a smart city project for energy saving and climate protection