The House at Cornell Tech
The House at Cornell Tech
Sustainability and Performance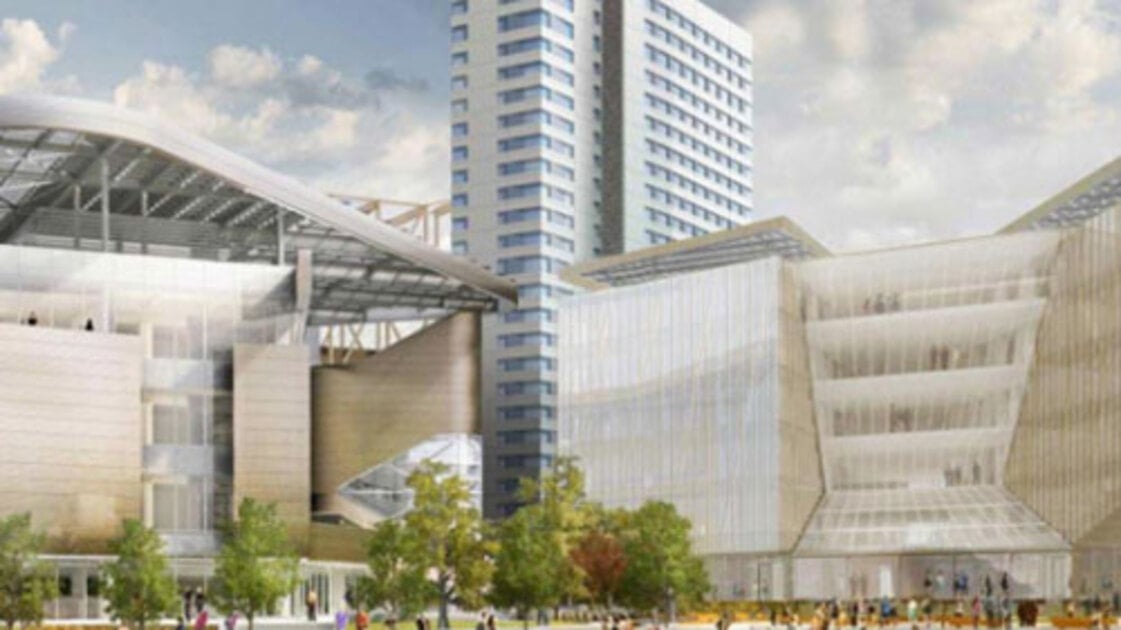 The House at Cornell Tech, located on Roosevelt Island in New York City, is a residential high-rise building built to Passive House Standards. This means that it is estimated to use 60-70 percent less energy than similar buildings built to code standards. It's built to the highest sustainability standards and is projected to save 882 tons of CO2 per year, equal to planting 5,300 new trees. What does this have to do with Wi-Fi deployment? A technologically advanced building structure that houses technical graduate students must also have state-of-the-art technology, including Wi-Fi that can support all of today's applications.
The Challenge
There were two primary challenges with The House Wi-Fi deployment. One was the need for a high performance, reliable Wi-Fi network that can support the needs of a large number of technology graduate students with a great number of devices running bandwidth-intensive applications. The second challenge was ubiquitous coverage throughout the entire building. Managed service provider, Elauwit entered the project during the cabling process so any changes to the existing cabling plan were difficult. According to Taylor Jones, CTO at Elauwit Networks, "The deployment of Wi-Fi access points was somewhat dependent on the cabling, which was not always in the ideal location for a managed network system that was chosen to be deployed. This required a Wi-Fi solution that was able to overcome the typical building challenges while not having the advantage of placing Wi-Fi access points in the ideal locations." In addition to managing the services, Elauwit, based in Charleston, SC and serving multifamily communities across the United States, designed the network, sourced the electronics and installed the equipment. Elauwit has formerly been recognized as RUCKUS MDU Partner of the Year.
The Solution
RUCKUS® was the obvious choice to provide the Wi-Fi infrastructure based on its industry-leading technology. RUCKUS' patented BeamFlex+TM antenna system is the only technology that can penetrate the walls and other obstacles that existed due to the Passive House Standards.
Requirements
Ability to support Wi-Fi calling
Seamless roaming throughout the entire building
Future-proof solution capable of supporting the high demands of graduate technology students
Solutions
H510 in-room wall-mounted access points (APs)
R510 APs in all common areas
Deployment of SmartZone
Guest network with captive portal which is critical since there is no cell coverage from 8th floor and up
Benefits
The Ruckus Wi-Fi solution provides the performance required to support highbandwidth applications such as Netflix, YouTube, Amazon Prime and other video apps
Reliable coverage to support Wi-Fi calling
Easy management with the on-premise SmartZone appliance to manage all Ruckus APs