Bringing Wireless Broadband to the Time Warner Cable Arena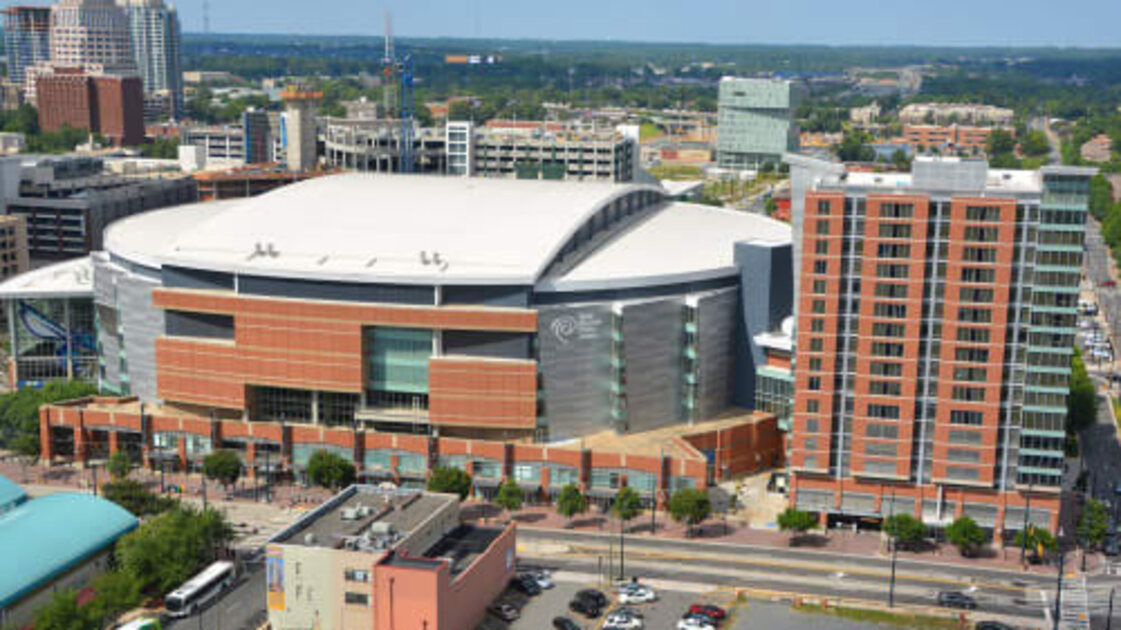 In the fall of 2011, RUCKUS Wireless began to work on the design of a new Wi-Fi network for the Time Warner Cable Arena in Charlotte, North Carolina. The network would be replacing an older network put in by Aruba Networks. TWC was looking for a new solution that would provide greatly enhanced performance and capacity across all the public seating areas in the 19,000 seat arena as well as in the locker rooms, luxury suites, concourses, and back office areas in the facility. The TWC Arena is used for a variety of purposes in addition to being the home of the Charlotte Bobcats of the NBA. This list includes concerts, ice shows, other types of sporting events, and of course the 2012 Democratic National Convention that ran from September 4th-6th.
Deploying wireless broadband connectivity in a high-density venue like the TWC Arena is very challenging undertaking. Especially since we now live in a time when almost everyone is carrying a smartphone of some sort and they all expect to be able to connect to the Internet from almost any location. There may also be tablets and laptops, depending on the event. RUCKUS and TWC started out by taking a fresh look at the opportunity. The first step in a project like this is to get a reasonably accurate assessment of the demand that 19,000 people can place on the network. A series of assumptions were made regarding the percentage of attendees that would carry a smartphone into the venue, the percentage that would be online at any point in time, and how much bandwidth they'd require. This led to the network being designed to support 12% of the crowd being online at any point in time, and each online user could achieve a throughput of 400 kbps sustained. This required a total network capacity of 912 Mbps in the main seating area in the bowl. Actual peak uploads and downloads were rate limited to 12 Mbps.
Requirements
Complete coverage across all parts of the arena, including public seating areas, luxury suites, concourses, locker rooms, press boxes and more
Provide enough capacity to allow 12% of the 19,000 person crowd to simultaneously achieve 400 kbps of sustained throughput (912 Mbps total capacity in the bowl)
Majority of the capacity had to be delivered in the 2.4 GHz band, with the 5 GHz band available for future growth
Highly reliable deployment to support high-profile events like the Democratic National Convention
Solutions
127 AP's deployed across all parts of the arena
22 RUCKUS® 7762 AP's with narrow beam internal antennas mounted in the catwalks high above the main seating area
Additional RUCKUS 7762-S AP's with internal 120º sectorized antennas mounted in the catacombs under the seats in the lower levels of the arena
RUCKUS ChannelFly™ technology was used to greatly increase capacity and lower interference
Benefits
Take advantage of the structure whenever possible to shield AP's from each other
Always deploy dual-band AP's as 5 GHz is really well suited to high-density environments
Use advanced antenna technologies to focus RF energy and limit interference
Use technologies like ChannelFly to optimize the selection of RF channels to limit interference and increase capacity