Waynesboro area school district
Waynesboro area school district
District showcases innovative digital programs on CommScope RUCKUS® edge networks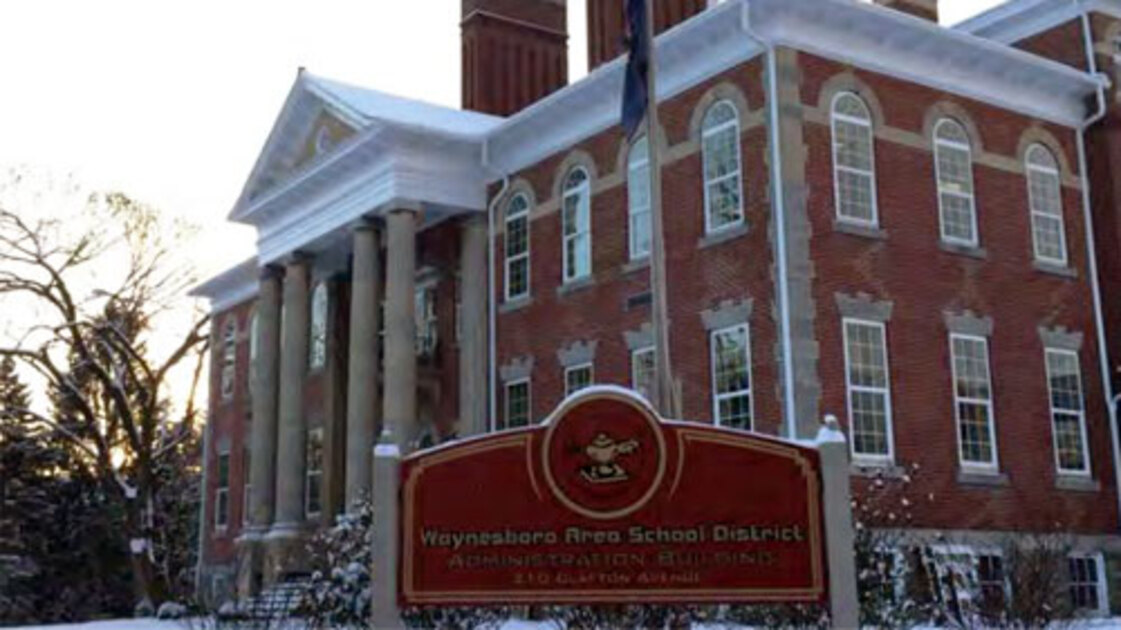 Collaboration of IT and educators makes network a vital part of instruction models
A robot glides down the hallway and into a classroom. Students wave, not at the robot but at the monitor. They're saying hi to a house bound student who has battled a chronic disease for three years. The robot enables him to attend his classes without leaving his home. Perhaps, just as important, he's interacting with his teacher and classmates rather than studying in isolation.
"This is very cutting edge for a small suburban school district," says Nicholas Erickson, Director of Technology Services for the Waynesboro Area School District. "The mobile robot uses telepresence high-definition videoconferencing to enable instructors to interact with the student. Our RUCKUS Wi-Fi supports live streaming video throughout the school day. There's no signal loss, throughput problems or connectivity issues as the robot roams through the halls and classrooms."
That's just one example of digital innovation you'll find in this district. If you visit the library, you'll see eight workstations dedicated to the Kerbal Space Program (KSP). This space flight simulator enables players to direct a space program, from designing and building a rocket to calculating orbits to launches.
Unlike other online gaming applications, KSP is designed so that students can complete an assignment within a class period.
Facts about the customer's company
4,400 schools (K-12)
239 non-teaching staff
Challenges the customer/project faced
IT, administration and faculty agreed that a reliable network infrastructure was vital for supporting a wide variety of digital curriculum projects
The existing edge switches suffered from spotty performance and lacked redundancy
Network management was too resource-intensive for a small IT team
Solutions used to solve the challenges
150 RUCKUS indoor APs
100 RUCKUS ICX switches
2 RUCKUS SmartZone network controllers
Benefits
The RUCKUS edge network supports cutting edge programs, such as a mobile robot with telepresence and Kerbal Space Program flight simulator
RUCKUS switches deliver flexible capacity to schools and redundancy across the district
The IT team now has end-to-end visibility and unified management across APs and switches
The district can investigate integrating operational and informational technology, such as running building automation systems over the RUCKUS edge network