Scalable, secure WLAN for ground-breaking Smart City concepts in the Wolfsburg area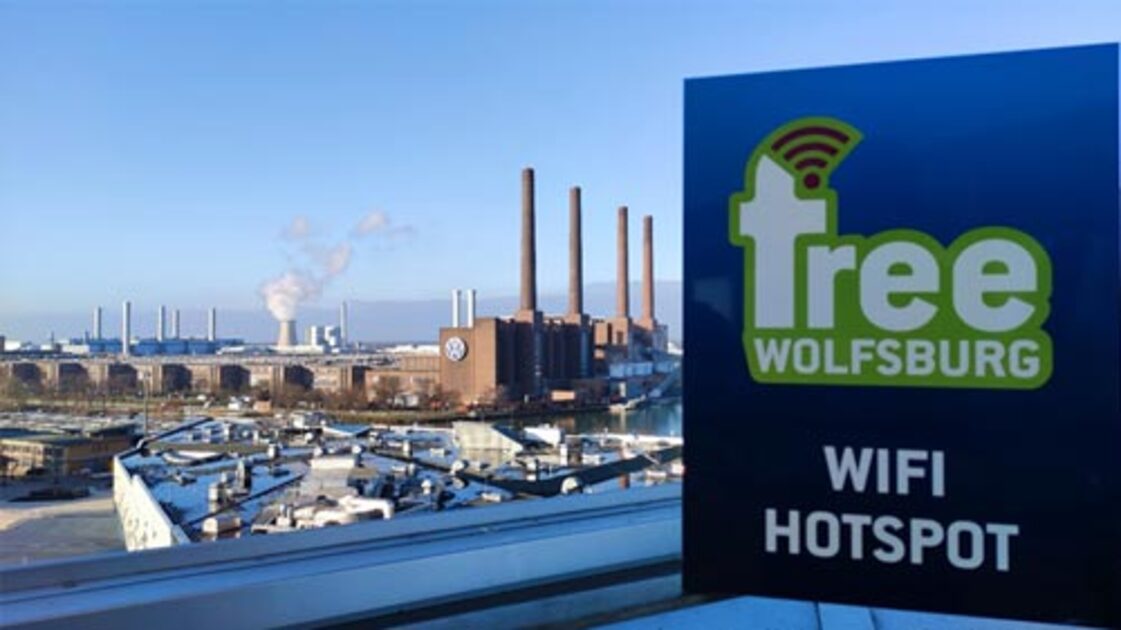 WOBCOM GmbH, a wholly owned subsidiary of Stadtwerke Wolfsburg AG, has been supplying the city of Wolfsburg and the surrounding region with telecommunication services for 25 years. About 100 employees provide a powerful network infrastructure for clients in Wolfsburg and also in parts of Gifhorn and Helmstedt. This includes fixed-line data connections, landline telephone connections, internet services, managed service solutions, mobile communications and broadband TV. Every year, several kilometers of fiber-optic cable are laid in the city of Wolfsburg in order to create a future-ready network.
Read the full case study to learn more about how WOBCOM GmbH is laying the foundation for future-oriented digitalization projects in the city of Wolfsburg and nearby towns with the help of CommScope RUCKUS® solutions.
Advantages
A highly scalable solution enables ongoing WLAN network expansion by the provider
Future-ready telecommunications design leverages a combination of 5G and Wi-Fi® 6 technologies
Powerful hardware ensures fail-safe performance of all network infrastructure
Low-maintenance system reduces operating costs
Secure connectivity infrastructure makes it possible for corporate clients to access freeWolfsburg Smart City services
Widely-available, high-speed open Wi-Fi makes Wolfsburg more attractive to residents, visitors and commerce
Requirements
Establishing and developing a city-wide, high-performance Wi-Fi solution
Providing infrastructure services as part of freeWolfsburg, the Smart City project in Wolfsburg and surrounding areas
Taking over the existing Wireless Wolfsburg networking platform and developing it into a secure and scalable managed services platform
Setting up digital services for both private and commercial clients
Collaborating with business clients in order to expand the city-wide connectivity infrastructure with a flexible platform for enterprise services
Provide a straightforward login process for users of the open hotspot network in Wolfsburg
Solutions
Installing approx. 160 R320 and R650 indoor access points (APs) and 45 T310 and T610 outdoor APs plus two virtual SmartZone™ controllers with redundant data plane
Setting up the freeWolfsburg expandable network solution with about 30 hotspots that will grow along with future requirements