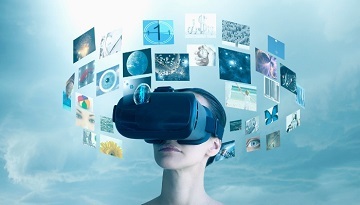 Let's look at some important moments in video game history. In 1971, the educational game Oregon Trail was released to be used in schools. Because of its increasing popularity, companies started to market video games to kids. Nintendo seized the moment by releasing its first console to American audiences in 1985. Friends took turns as Link playing The Legend of Zelda or giggling during a late-night round of Mario Kart. This was the beginning of kids socializing while gaming.
CLICK TO TWEET: Gaming is evolving, but it requires stronger networks and more robust data centers.
What a difference the years have made. Now, there are handhelds with too many mobile game apps to count and network infrastructure that enables gamers to play 24/7 at super-fast internet speeds.
Technology has become unplugged and pocket-sized, allowing gamers to climb into the sunlight thanks to Wi-Fi and bandwidth. And now with apps like Words with Friends, a multiple-player online and mobile game, everyone, not just gamers, have a geeky urge to socialize.
An amazing revolution came with the augmented reality (AR) of Pokémon Go. This Japanese game of "pocket monsters" started out as a role-playing game and evolved into a GPS-based AR mobile app in July 2016. Instead of technology distancing kids from their parents, this colorful play of capturing creatures that seemingly live around us bonded families virtually and in real life.
More than two years later it is more than just a craze and other AR games have followed suit (Jurassic World Alive, anyone?). Another game staple, Rovio, announced that it will launch an AR game, Angry Birds: First Person Slingshot later this year. The brand is strong and only time will tell if the collaboration and a pricey AR headset from Magic Leap One (with which AT&T signed an exclusive deal with in July of this year) will help or hurt the 'Birds' experience. Angry Birds: First Person Slingshot will also be available in a mobile app that uses AR framework, so fans will be pleased.
Gaming technology is evolving to be more inclusive and community based. CommScope helps enable a connected lifestyle for gamers young and old, by making networks strong, supporting robust data centers, and supplying bandwidth to power mobile apps and wireless technology. AR makes it possible to catch that Bulbasaur hanging out in your backyard, but only if you are on a strong network. Get a comprehensive look at the world of network communications with CommScope's training and education resources, including a series of free downloadable eBooks.