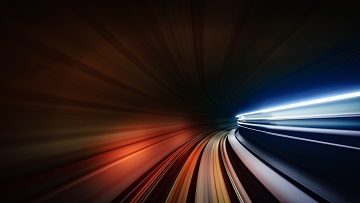 The phrase, "need for speed," is often associated with a certain movie. It is also a true statement in the current environment multi-service operators (MSO) are facing in keeping up with their customers' bandwidth demands. Cloud computing, the Internet of Things and streaming video all contribute to the need for increased speed and bandwidth. All of this is driving new next-generation networks that are changing the landscape of traditional hybrid fiber coax (HFC) and passive optical networks (PON).
Some of the network applications which support these networks include business class services like Metro E, node+0 (fiber deep) and Remote PHY. One thing they all have in common is increased fiber demand. This means pushing fiber deeper through installation of additional fiber optic cables, and perhaps most importantly, an increased utilization of wavelength division multiplexing (WDM) technology and products.
CLICK TO TWEET: Do you have a need for speed in your network? Get the benefits of iFOSC from CommScope.
CommScope continues to be a leader in developing and supplying our MSO partners with new innovative products to support both the inside plant head-end as well as the outside plant. One such product that speaks to innovation and reduced costs in support of WDM applications is our iFOSC (integrated WDM fiber optic splice closure). The foundation of an iFOSC is a FOSC 450B or 450D OSP splice closure along with a factory-assembled FOSC WDM tray. The iFOSC is assembled in the factory to our customers' specifications based on the network application and WDM design requirements (multiple wavelengths for BWDM, CWDM or DWDM).
iFOSC benefits include:
Cost savings – iFOSC can be more cost effective than individual components assembled in the field.
Time savings to deploy into the network - emergency restoration is simplified. The time to build an outside plant splice closure with WDMs is prohibitive in emergency situations where network downtime equates to lost revenue.
Factory-controlled environment - The iFOSC is assembled in a factory environment eliminating the lack of consistency, which may be found in other outside plant closures configured and built by different people in the field.
Color-coded - iFOSC is easily identified by reflective color-coded tape (by application) at the base.
We're excited about this new item to add to our customers' portfolio. If you have a need for speed, or wish for additional information on CommScope's iFOSC, leave a comment here or contact our technical assistance center.