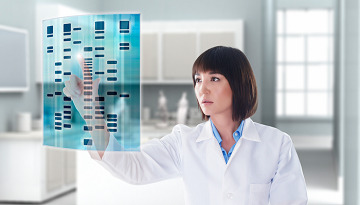 (Note: The following has been submitted as a guest post to CommScope Blogs by Thyago Vieira, owner of TS Inova. TS Inova is a member of CommScope's PartnerPRO Network and provider of IT networking solutions in Brazil. Opinions and comments provided in this guest post, as with all posts to CommScope Blogs, are that of the author and do not necessarily reflect the views of CommScope.)
One of the most discussed topics by renowned health professionals in Brazil is 'digital hospitals' -- greatly connected environments using high-performance systems, state-of-the-art equipment and sensors, offering better treatment and diagnosis to patients.
CLICK TO TWEET: Thyago Vieira explains how an AIM solution benefits a digital hospital.
To be classified as a digital hospital it is necessary to maintain a high-performance technology environment with a level of continued excellence. For a digital hospital, being certified by the Healthcare Information Management Systems Society Analytics Electronic Medical Record Adoption Model (EMRAM) is very important. It incorporates methodology and algorithms that automatically evaluate and assign scores to hospitals around the world, according to their EMR electronic medical record capabilities. The eight-stage model (ranging from 0-7) for EMRAM measures the adoption and use of electronic medical record functions.
A digital hospital environment also has numerous medical equipment, patient care systems, CCTV for video monitoring system, and many other devices connected simultaneously. The more systems and equipment connected, the greater the challenge of ensuring the operation in every setting.
To achieve the classification of a digital hospital, you need to be aware of an unprecedented level of excellence and continuity of the IT environment, focusing on the following aspects:
Automation - To have tools that enable the continuity and automation of IT, allowing the systems to talk to each other to detect and analyze possible problems in the normal operation of the systems critical to the hospital environment.
Innovation management - Always be in search of innovative technologies, seeking to raise the quality, productivity and efficiency of the IT environment;
Mobility - One of the great challenges of a digital hospital is being able to collect and share patients' information in real time across the different sectors of the hospital. For this it is necessary that the systems are always active, collecting and sharing the information.
Efficiency - It is clear that a digital hospital is a highly-complex and critical environment – we are dealing with patient care. Tools are needed to able the IT manager and his/her team to maintain a network with a very little downtime.
To achieve excellence in operation, it is necessary to invest in an infrastructure capable of meeting this level of demand, in addition to guaranteeing information security. It is essential that a digital hospital has infrastructure that supports a 24x7 operation, without system crashes and other occurances. Any failure has a major impact on hospital operation and patient care.
As a member of the PartnerPRO Program in Brazil, TS Inova can count on tools such as CommScope's imVision to ensure the continuity of connectivity and the security of IT environments, proactively and in real time throughout the company.
CommScope will participate in the 26th edition of Hospitalar, which will take place from May 21 to 24, from 11 am to 8 pm at Expo Center Norte in São Paulo. It is worth visiting the booth # 13-200 in the Green Pavilion, to andunderst the solutions that can help hospitals achieve HIMSS Analytics certification and become, in fact, a digital hospital.
Additional references: