Earlier this month, the American Hotel & Lodging Association (AHLA) published the results of a comprehensive Lodging Survey, a detailed assessment of advancements in hospitality amenities, guest services, sustainability, and technology. As the survey confirms, consumers expect "seamless transitions" between their everyday lives and their lives on the road.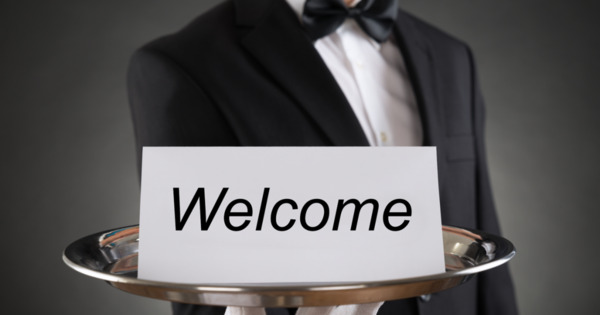 In addition, the report notes that the shift towards mobile remains a priority, as more and more guests use apps to access hospitality services. Repurposing mobile devices as room keys have also more than doubled in popularity, while mobile device check-in remains on-trend with participation from more than 80 percent of all mid-price and higher segment properties.

According to a separate, 2019 HIS survey, the number of guests traveling with smartphones now stands at a staggering total of 98.5 percent (although only 17 percent of guests are wearing smartwatches). Moreover, the number of hotel guests attempting to connect more than one device increased to 76 percent in 2019, up from 67 percent in 2015. Additional key statistics from the 2019 HIS survey include:
84 percent of hoteliers agree that casting is an expected in-room amenity worthy of investment.
Respondents want to cast a range of apps on guestroom television screens, such as Facebook (71 percent). Other apps commonly accessed by hospitality guests include Instagram (54 percent) and LinkedIn (32 percent).   
75 percent of guests want to access Netflix while traveling, with Amazon Prime coming in second place at 45 percent, Spotify in third place at 28 percent and Hulu in fourth place at 24 percent.
Given the above-mentioned survey results, it is hardly surprising that more than 90 percent of guests feel that access to a hotel's Wi-Fi service is "very important," while 58 percent say the quality of a hotel's Wi-Fi would "highly-likely" affect their booking decision. In addition, more than 75 percent believe the unavailability of free Wi-Fi would be a "deal breaker" in any booking decision.

"Today's hoteliers are now acknowledging the crucial influence that Wi-Fi plays on guest satisfaction scores, booking decisions and loyalty," the report states. "An overwhelming 94 percent of 2019's hospitality survey respondents, in fact, consider it to be very important. When compared to other guest amenities such as guestroom televisions or on-site restaurants, hoteliers additionally ranked complimentary Wi-Fi as being most vital to guests, at 95 percent."

Despite the obvious importance both guests and hotels place on fast and ubiquitous Wi-Fi connectivity, 82 percent of respondents say poor signal coverage is often an issue, while 81 percent of guests experienced a poor Wi-Fi connection during the past 12 months.

As we've previously discussed on The Ruckus Room, if hotel guests can't maintain a strong, consistent wireless connection – for all their devices and everywhere on a property – they won't be coming back. Similarly, guests expect reliable mobile coverage throughout a hotel, along with "smart" rooms that support a wide range of IoT devices and automatically adjust to fit their personal preferences. The hotel network has transformed from an amenity to a requirement – and is now something that is clearly foundational to hotel operations.

Interested in learning more about Wi-Fi and hospitality? You can check out our hospitality solutions page and our article archive on the subject.