Using the latest technology from CommScope and AT&T, the Dallas Cowboys create a new world headquarters, aptly called "The Star".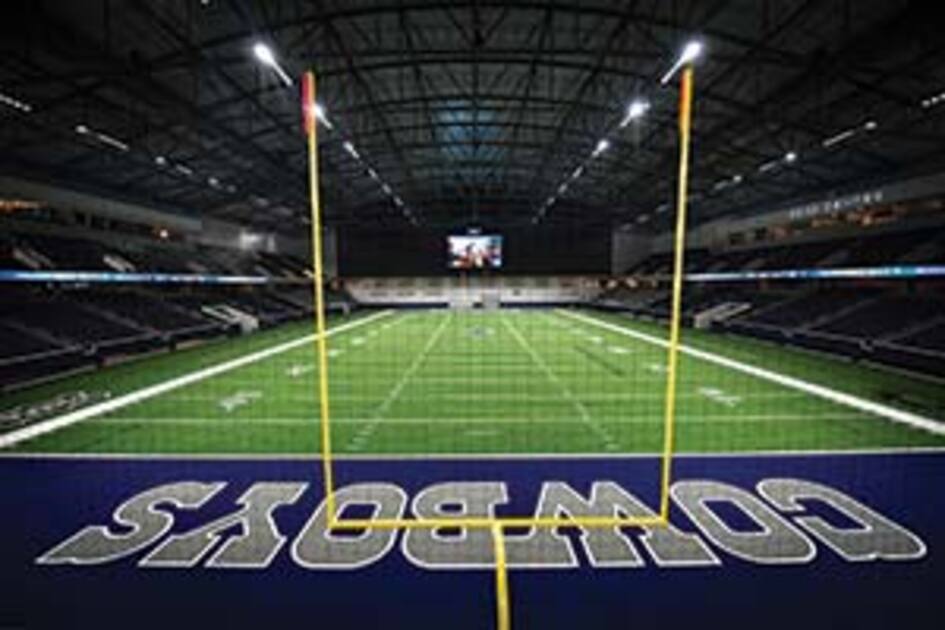 The Dallas Cowboys know all about great performance—the iconic football team has sold out every game since 2002 and is valued at $4 billion, making it the world's most valuable sports franchise. To ensure great network performance at its new world headquarters, the team turned to its longtime partners, CommScope and AT&T. This year, the Cowboys team moved from its long-time Valley Ranch headquarters in Irving, Texas, to a state-of-the-art headquarters and training facility in Frisco, Texas.
Funded by a unique public/private partnership between the team and the city of Frisco, The Star will boast retail, entertainment and office space, including two outdoor practice fields and the Cowboys Club. As part of The Star property, The Ford Center will feature a 12,000-seat indoor stadium and multi-use event center to host Cowboys training as well as local high school football games. To ensure that visitors can text, email, make calls, and send pictures and videos seamlessly within the 25-acre complex, CommScope and AT&T are installing solutions that include a state-of-the-art optical distribution system. This solution is designed to grow alongside the Cowboys and provide maximum performance while reducing total cost of ownership.
"We've relied on AT&T and CommScope for many years to help us deliver an exceptional game-day experience to our fans," Cowboys owner Jerry Jones says. "As we move into our new headquarters, we're counting on them to make sure that our players, employees, students and other visitors are able to communicate without any interruptions."
Company fast facts
The Ford Center at The Star Frisco, Texas
1 data center
683 miles of cabling
19 total IDFs
$200 million estimated build cost
Features a 12,000-seat indoor stadium, offices, two outdoor practice fields and the upscale Cowboy Club
Challenges
Design a network with the flexibility to adapt to wide network traffic swings
Power the team's day-to-day operations while minimizing strain on its data server
Reduce energy consumption and promote the Cowboys' sustainability efforts
Build scalability and redundancy into all systems
Solutions
State-of-the-art DAS solution
GigaSPEED® Category 6 cabling
GigaSPEED X10D® Category 6a cabling
29 miles of SM 432 and SM 24 fiber
27 iLink cards
60 Intelligent Point of Interface (i-POI®) units
128 directional and omni-antennas
Nearly 3 miles of coaxial cable
InstaPATCH® OM4 fiber trunk cables
If you are interested in this case study, you may also be interested in:
Smart Building Connectivity eBook
Get insights into new technologies in the workplace: best practices.