The Challenge with Public Venues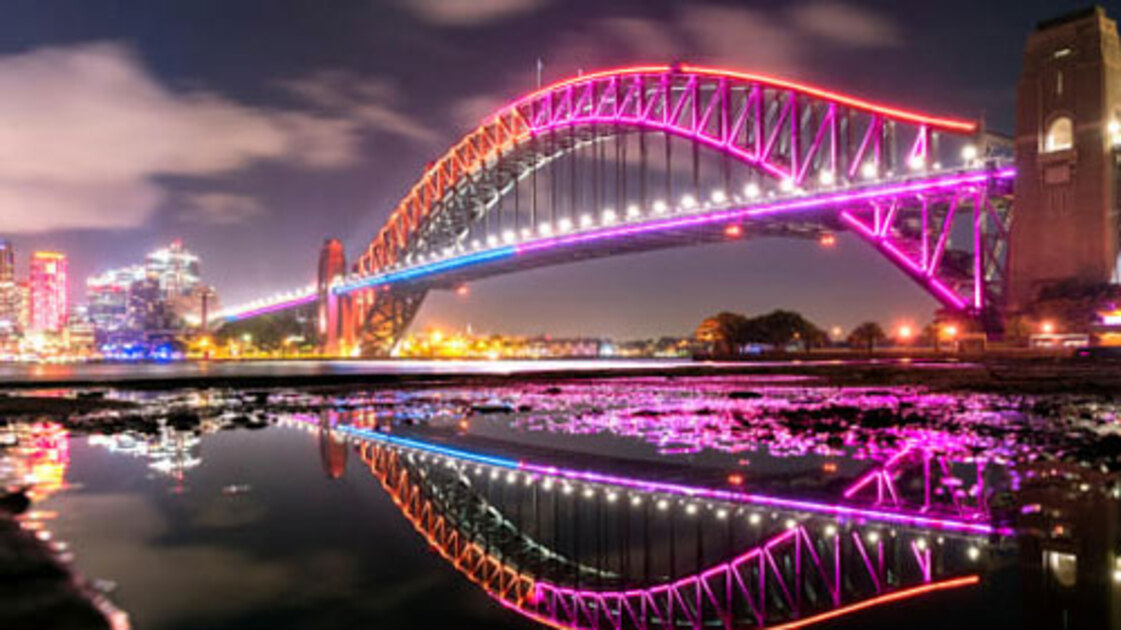 RUCKUS® solutions helped IBM put the lights on location at Vivid Sydney. RUCKUS SPoT™ location technology was used to light up IBM Vivid installation in first ever outdoor LBS solution in the Southern Hemisphere.
Vivid Sydney is a unique annual event of light, music and ideas. It is the largest event in the Southern Hemisphere and is sponsored by Australia's NSW Government and corporations to encourage people to come out during the winter season and stimulate the economy in Sydney. Vivid's light festival transforms Sydney into a wonderland of 'light art' sculptures, innovative installations and grand-scale projections.
From 23 May to 9 June 2014, the harbour city was awash with colour, in what was the biggest and brightest Vivid Sydney festival to date. Over 1.43 million people attended this year's event, breaking the record set in 2013, which included more than 19,000 international visitors. Vivid Sydney provided visitors with over 50 light installations around the city, including Vivid Aquatique Water Theatre at Darling Harbour, Sydney Opera House Sails, Museum of Contemporary Art Australia and Martin Place 'Urban Tree Project'.
Requirements
Required accurate location based data
Proven wireless capacity covering high density outdoor environment
Flexible AP installation/mounting options
Solutions
SPoT Cloud-hosted Positioning Engine
25 RUCKUS 7762 802.11n Outdoor Wi-Fi Aps
10 RUCKUS 7731 Point-to-Point/ MultiPoint Bridges
ZoneDirector Smart Wireless LAN Controller
Benefits
Fewer APs required and installation
Consistent signal strength and performance
SPoT enabled accurately mapping and projection of Wi-Fi device density
Reduce IBM to build the solution in half