SYSTIMAX
Structured cabling providing industry-leading bandwidth, power and intelligence
CommScope's premier copper and fiber structured cabling solution, SYSTIMAX®, provides the combination of power and high-bandwidth data connectivity and the flexibility to support advanced capabilities as you move to the ceiling. To keep you ahead, we offer our Application Assurance, a guarantee that specifications and performance will adapt and support your migration to higher-speed applications. This is also complemented by imVision®, an automated infrastructure management solution, providing visibility into the physical network. With SYSTIMAX as your foundation, your network is ready to meet today's demand— and evolve to meet tomorrow's.
Empowers simpler network deployments, more reliable operations and adaptability to scale up
SYSTIMAX Interactive
Whether it is network convergence, power and data, IoT or other applications, SYSTIMAX can help you address your toughest challenges—today and tomorrow.
Launch Environment

Mobility
You expect connectivity everywhere, and our structured cabling provides the bandwidth and power needed to make technologies like 5G, Wi-Fi and Wi-Fi 6E possible.

Bandwidth
The need for bandwidth within the network continues to increase. Our copper and fiber structured cabling supports everything you need to give you an infrastructure that is ready for future applications.

Power
Power consumption is rising as PoE devices become more prevalent. Structured cabling supports applications up to 100 watts at 100 meters and provides unique solutions beyond the standards.

Network Convergence
IT and OT applications are converging onto structured cabling. Whether the connection is in the wall or in the ceiling, or you are concerned with power or bandwidth, we have a solution.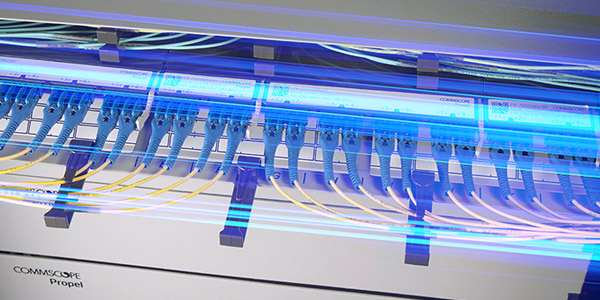 Meet Propel: CommScope's next high speed migration fiber platform
Propel supports the fast growing 400 Gbps and 800Gbps speeds, as well as emerging 1.6 Tbps speeds – delivering greater capacity to end devices with increased efficiency.
Ordering guides
North America
Europe, Middle East & Africa
Asia Pacific
Caribbean & Latin America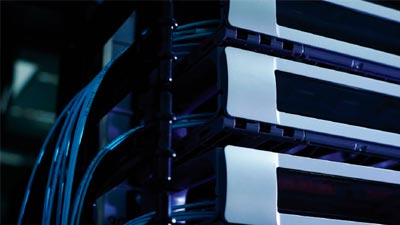 Structured Cabling Systems
Brochure
Read why 75% of Fortune 100 companies trust SYSTIMAX for their single-source structured cabling solutions.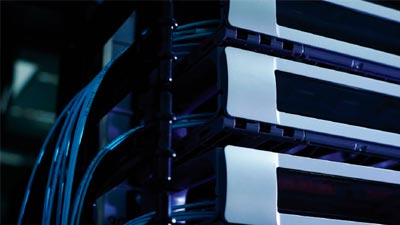 Structured Cabling Systems
Brochure
Read why 75% of Fortune 100 companies trust SYSTIMAX for their single-source structured cabling solutions.
Why SYSTIMAX Category 6A?
Fact Sheet
Learn more about why category 6A is needed for applications within a building and why SYSTIMAX is the right choice.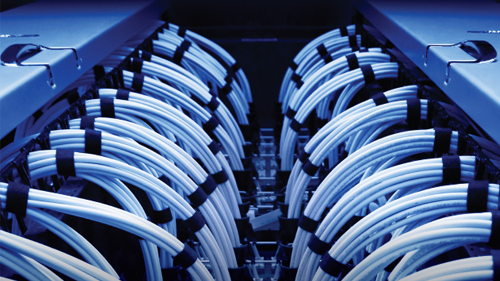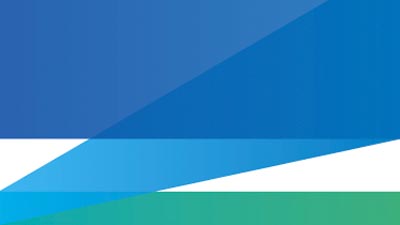 Category 6A the cabling of choice for new installations
White paper
The trend toward higher access speeds and more pervasive, higher power PoE delivery makes a compelling case for Category 6A cabling in new network deployments.
Why choose SYSTIMAX?
Brochure
For over 30 years, SYSTIMAX has been a leader in enterprise buildings and campus networks. Read why SYSTIMAX is the one constant in a rapidly changing network environment.
WebTrak and cTrak - Performance Testing Results for CommScope Solutions
Video
Learn about how WebTrak and cTrak provide performance testing results and key documentation for CommScope copper, fiber and connectivity components at your fingertips.