As access networks within the enterprise multiply and become more complex, the entire ecosystem grows unmanageable—both physically and fiscally.
Edge network convergence consolidates all traffic onto a single existing IP/Ethernet network that's easily managed from a single dashboard. Eliminate unnecessary cost and complexity with technology-agnostic access points and switches, converged IoT management software, and unified structured cabling from CommScope.
CommScope offers a number of migration network paths that allow operators to get the most out of their existing HFC infrastructure. Plus, with CommScope's fiber densification solutions, operators can roll out advanced network options capable of delivering higher capacity, lower latency and reduced operational costs—at a pace that doesn't strain their workforce or budget.
Challenges and opportunities
Simplified infrastructure
IoT deployments require discrete and often different networks—Wi-Fi, Bluetooth® Low Energy, Zigbee, etc. Having an end-to-end solution with access points and cabling that support the various protocols simplifies the infrastructure and eliminates the silos.
Get the eBook
Operational management
As the number of wired and wireless access networks increases, understanding how they are performing becomes more challenging. Having a single dashboard that enables you to view, compare and correlate user experiences as they move from one network to the next is critical.
Download product guide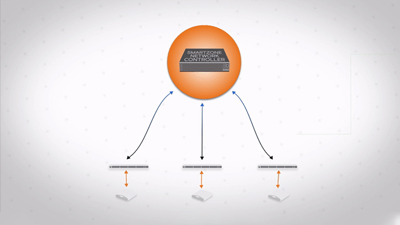 Converged management
Managing your growing number of wired and wireless IoT access networks—as well as your time—is tough. But what if you could deploy a single network controller to monitor, provision and troubleshoot every switch and access point across all connected networks?
Watch the video

Reliability and security
With 40 years of networking experience—including structured cabling, wired and wireless access—CommScope builds IT and OT networks that ensure stable, secure, uninterrupted connections for your people and things.

Simple and efficient
CommScope simplifies network complexity by minimizing network silos, consolidating wired and wireless infrastructure, automating network monitoring and providing a single source for managing your entire physical layer.

Innovative design
CommScope is well known for pushing the boundaries of technology. Our Wi-Fi access points are the industry's most efficient, and our converged LAN-WLAN management solutions, the most robust. Along with our portfolio of low-latency, non-blocking switches, they reflect our vision for the future.
Featured products for converged access
Wireless Access Points
ICX Switches
SmartZone controllers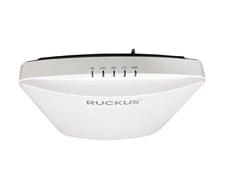 Wireless Access Points
Find a complete range of indoor, outdoor and special-purpose access points for Wi-Fi that delivers.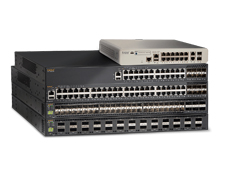 ICX Switches
Keep network switching simple, secure and scalable with Ethernet and IP switches that work together for superior performance.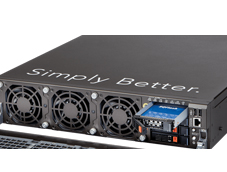 SmartZone controllers
Manage your converged wired and wireless networks through a single scalable SmartZone controller.
Previous
Next
SmartZone Wi-Fi control and network management
Video
The SmartZone network controller enables you to simultaneously and directly control and manage wired and wireless access networks from a single pane of glass. Converged management made simple, powerful, flexible and open.
The Royal Park Hotel / Michigan
Case Study
The Royal Park Hotel (Rochester, Michigan) has the character of a historic landmark, but the technology is cutting edge. When the hotel wanted to deploy an advanced ASSA ABLOY door lock network, they turned to CommScope to integrate it onto the existing Wi-Fi network.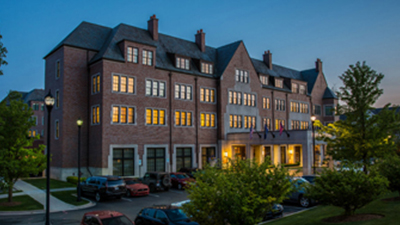 Millennium & Copthorne Hotels / Singapore
Case Study
Before Millennium & Copthorne Hotels could roll out new digital services across its five Singapore properties—M Hotel, Orchard Hotel, Studio M, Grand Copthorne Waterfront, and Copthorne King's hotel—it needed to establish a reliable, high-performing Wi-Fi foundation across all its hotels.
Wilhelm.tel / Hamburg
Case Study
As part of its own fiber network expansion, German service provider Wilhelm.tel sought to bring a comprehensive public WLAN network to Norderstedt and eventually the Hamburg metropolitan area. This historic nature of the iconic area made issues such as permitting and aesthetics challenging. Here's how they did it.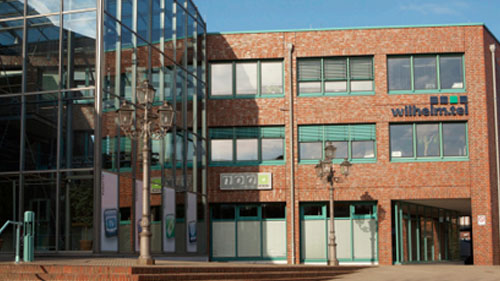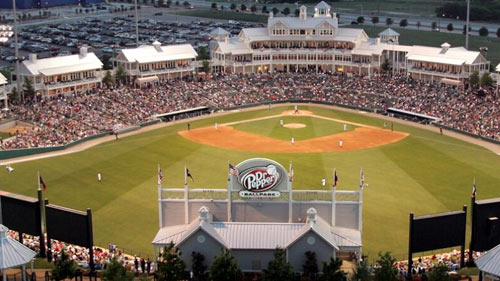 Dr. Pepper Ballpark / Texas
Case Study
In professional sports, strong Wi-Fi connection is now an expected part of the fan experience. That's precisely why Dr. Pepper Ballpark, home to the Texas Rangers AA affiliate Frisco RoughRiders, decided to add Wi-Fi for the 2017 season. A lot of hurdles stood in the way. We helped them clear each one en route to a great season.