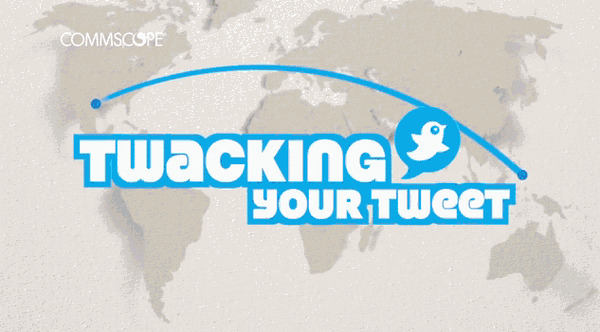 We all know that kids say the "darndest things," but sometimes they also ask questions that make us scratch our heads.
A few months ago, through our relationship with the Perot Museum of Nature and Science, we had the privilege of speaking with kids about technology and how it impacts their lives. We started with the basics of using earthly materials in everything we make. It quickly moved to communication and ended with a discussion about those electronic mobile marvels most of them carry. They know their smartphones work. They know they can surf the web, download stuff, share messages, pictures, and videos with their friends using smartphones. However, even the technically savvy kids really have no idea how it actually happens.
During their visit, we suggested the kids take a picture, using their phone, of the museum's visitors in front of a CommScope/Perot Museum banner hoping they would tweet about their day to their friends. Many of them did, and that drove questions about how the picture actually gets out to the web around the country and the world.
This is a simple question, but it does not have a simple answer. It always amazes me how quickly children can grasp information when they naturally relate to the matter at hand. It's not something you can force, but when you recognize it happening, it's a great opportunity. It becomes a test—a test of your ability to explain a complex topic in a simple and engaging way. You must discuss it without relying on techno-babble to impress or confuse your audience. Not an easy thing to do. Go ahead. Try it. Answer the question--how does your tweet "automagically" get around the world?
So, I started to think about how we could show the core technology that enables the world to communicate. I chose PowerPoint—my media of choice, despite my daughter's assertion that I should use interpretive dancers per a recent TED-Talk—and our digital marketing team turned it into this wonderful video, "Twacking Your Tweet."
This is a gift to all the parents out there who get asked simple questions about how stuff works and struggle for simple answers.
We may take the technology for granted as the kids do, but we should never take the kids and their ability to learn and inspire for granted.