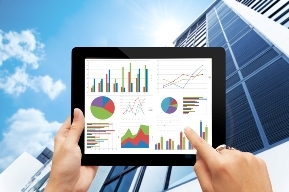 The term "intelligent building" has been in use since the early 1980s and you would think that a globallyaccepted definition of the attributes of an intelligent building would have been established by now. Well,think again. Although several organizations have attempted to establish a universal definition, there are a multitude of definitions with different levels of detail and varying degrees of emphasis on various aspects of building intelligence.
The first definition, coined by the Intelligent Buildings Institute, defines an intelligent building as "one which provides a productive and cost-effective environment through optimization of four basic elements: structure, systems, services and management, and the interrelationship between them." According to this initial definition, an intelligent building is one that optimally matches its four elements to the users' needs with an emphasis on the technology that makes the interrelationship between the elements possible.
As intelligent buildings began to take hold around the world in the late 1980s and 1990s, many competing definitions were put forward. In Europe, the European Intelligent Buildings Group coined a new definition stating that an intelligent building "creates an environment which maximizes the effectiveness of the building's occupants while at the same time enabling efficient management of resources with minimum life-time costs of hardware and facilities," tilting the spotlight towards the occupant's needs to be served by technology. In Asia, the definitions focused on the role of technology for automation and control of building functions.
In the late 1990s and early 2000s, the intelligent building spotlight tilted towards energy efficiency and sustainability with the introduction of the BREEAM code (1990) and the LEED program (2000). In the late 2000s, given the increasing convergence of intelligence and sustainability, a Frost and Sullivan research paper commissioned by the Continental Automated Buildings Association, coined the term "Bright Green Buildings" for buildings that are both intelligent and green.
More recently, definitions are starting to take into account the emergence of Internet of Things technologies, applications and their impact on intelligent buildings. A recent research report by Memoori highlighted the emergence of a new Building Internet of Things (BIoT) defined as "the overlaying of an IP network, connecting all the building services monitoring, analyzing and controlling [the building] without the intervention of humans." Memoori predicts that the traditional Building Automation Systems (BAS) will evolve into a BIoT over the next five years. BIoT technologies and applications are poised to deliver increased efficiencies in all aspects of building intelligence.
Today, major shifts are occurring in the way buildings are designed, operated and used. Corporate real estate, facilities and IT departments stand to benefit greatly from the use of building intelligence in order to meet space optimization, energy efficiency and connectivity challenges at a time when changing workplace demographics come with increasing occupant expectations of modern and flexible space design, improved comfort, productivity, and pervasive connectivity.
Although there are multiple and evolving perspectives on the subject, it is becoming increasingly clear that an intelligent building is a connected and efficient building.
A connected building boasts an integrated communications infrastructure that supports wired and wireless networks and applications. It also facilitates person-to-person, person-to-machine and machine-to-machine communications within the building and with the outside world using a state of the art intelligent, flexible, wired and wireless platform. The platform supports wired LAN, Wi-Fi, in-building wireless, audio/visual, sensors, lighting and building management applications. Buildings are also becoming cloud connected as an essential part of smart grids and smart cities.
An efficient building leverages a state-of-the-art connectivity platform to address key corporate real estate, facilities and IT challengesto improve energy efficiency, space utilization and occupant satisfaction. In an efficient building, the intelligent connectivity platform is easily adaptable to changes in space design or communications technologies. A high density sensor network integrates with other building systems to provide fine-grained occupancy-based control of building systems for optimal energy use and occupant comfort while providing a real-time and historical view of occupancy patterns.
At a time when the design and utilization patterns of a building's individual and common spaces are undergoing significant changes, efficiency expectations continue to increase. This is fueled by the increase in connected devices, sensors and BIoT applications. As the definition of intelligent buildingscontinues to evolve, buildings are becoming increasingly connected and efficient.
What is your definition of an intelligent building? Do you feel that connectivity and efficiency are essential to validating an intelligent building? Leave a comment below and I'll be sure to respond.
Article was originally published on May 26, 2015