Fiber-to-the-home (FTTH) in rural areas is still a hotly debated topic among existing telecom and cable operators who have used fiber in more dense areas for decades. It is equally debated among electric power cooperatives, telecom cooperatives and municipalities, who are just now considering it as an alternative and beneficial service for their members and residents.
The co-ops and municipalities view the development of telecommunications infrastructure as a necessity for their rural communities' economic development, and in some cases for their communities' survival. Bringing bandwidth to the under-served brings a host of benefits too numerous to cover here. These services are not provided to the rural communities by the major telecommunications operators because the economics do not meet the investment and payback metrics required by their investors.
During the upcoming TechAdvantage Conference and Expo in New Orleans, LA (Feb. 18-21) CommScope will demonstrate to rural electric co-ops how they can deploy innovative broadband solutions, making them into broadband providers to their customers.
Co-ops and municipalities serve specific communities that often have investment and payback metrics much different than public companies. The significant difference is the much longer payback cycle. If the densities are below 20 homes per mile or the payback is longer than four years, then a cable operator might not invest in serving rural areas; however, when the payback cycle is extended to 15 to 20 years, as can be accepted by co-ops, the economics of FTTH solutions begin to click. Low density areas are still a challenge; however FTTH technologies are different today than even five years ago and can meet the six- to eight-home per-mile challenge.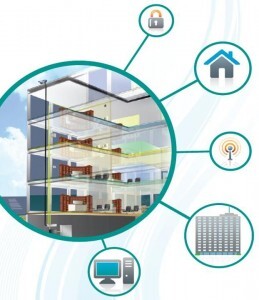 The investment metrics for cooperatives and municipalities are being impacted by several factors. On the revenue side of the equation, the triple-play of video, voice and data has benefited from the evolution of Internet Protocol (IP). Video signals and voice circuits are now transported as IP just as Internet traffic is, allowing a single operator to provide all these services (where it might have required three operators a decade ago).
On the cost side of the equation, the continual evolution of Passive Optical Network, (PON) technologies and the advent of CommScope's fiber optic tap have contributed to faster, more acceptable payback times. PON technology continues to evolve to higher data rates available on the fiber network which is passively split to provide 32 to 64 homes per fiber. As these data rates grow, more services can be delivered to the subscriber at continually decreasing costs. Our fiber optical tap reduces fiber cable plant construction significantly—by as much as 32 times the reduction in the number of fibers required. For example, the tap approach uses $350 per thousand feet less than conventional PON splitting techniques. That could equate to greater than $10,000 savings in fiber cable in some not-so-rural service areas.
While the American Recovery and Reinvestment Act of 2009 made funds available for rural development, many communities did not receive the funds; however, they became aware of the economic development benefits to their communities with such FTTH solutions. Some of these communities are now using the lower cost solutions from CommScope, which they are funding on their own, and for which they credit the CommScope tap for making the projects economically feasible.
If you are attending the show at the Ernest Morial Convention Center, I encourage you to stop by our booth (801) and see how CommScope broadband solutions can assist you in delivering high-speed Internet to your rural customers that are hungry for more bandwidth.
In today's world, high-speed access is no longer a luxury.