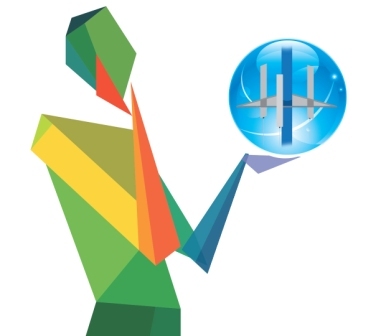 Wireless data demands continue to grow, fueled by video and other applications running primarily on smart phones. This demand is being met by Long Term Evolution (LTE) – the 4G wireless standard deployed in North America and being deployed throughout the world. LTE also continue to evolve, and now LTE-Advanced (LTE-A) features are being trialed and implemented on wireless 4G networks.
LTE, along with its predecessor 3G technologies, uses the same radio frequency channels on every sector in the areas where LTE is deployed. This is different from earlier 2G technologies like GSM, where different channels could be used on adjacent sectors. Because the same frequency is used over and over again, special care must be taken to manage the interference between sites and even sectors on the same site.
High performance base station antennas that radiate signal where it is desired, and very crisply attenuate signal where it is not wanted, are essential for LTE to function fully. Networks with poorly designed or improperly deployed antennas will suffer from reduced data throughput and degraded user experience.
Some LTE-A features are intended to help manage the interference between sites. Features such as coordinated multi-point transmission/reception (CoMP) and further enhanced inter-cell interference coordination (FeICIC) are specifically designed to manage interference on the cell boundary, for example, by controlling which cells can use the same time slot and frequency simultaneously. This coordination provides the most benefit when the traffic load is light, and for sites that are located with a few hundred meters of each other.
When the system traffic increases to a level that the majority of time slots are active, there are fewer degrees of freedom in coordinating between sites and the benefits decline. Because of the severity of the interference issues of LTE, coupled with the limited capabilities of interference management features, high performance base station antennas continue to be critical to maximize the performance of 4G wireless networks. Both high-performance antennas, and new advanced features, work together to improve data throughput and user experience.
Are you using CoMP or feICIC in your LTE network? What results are you seeing?
If you want to review other important aspects to LTE implementation, access CommScope's new LTE Best Practices ebook, which is available now for free after a brief registration. It is filled with answers, tips and insights that will demystify LTE implementation complexity. Each chapter includes real-world advice for equipment selection, environmental practices and network installation.