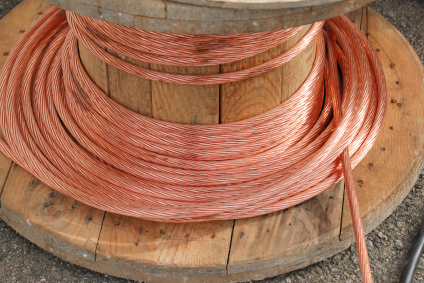 This might be a familiar topic for many of you. Copper prices are double than what they were in 2009. High prices continue to feed what seems to be a never-ending cycle of copper theft that utilities, telcos and MSOs must address every single day. Theft causes unnecessary service outages. In some instances, theft can harm the would-be thief as well as the hardworking employees who must go out and replace grounding conductors in order to return service to their paying subscribers.
Theft leads to lost revenue and additional costs such as the increased truck rolls needed to repair and replace grounding conductors. In the end, subscribers are stuck with the bill because of those additional expenses.
It has been proven time and time again that copper alternatives such as copper clad steel (CCS) and copper clad aluminum (CCA) are inexpensive alternatives when compared to solid copper conductors. Deploying CCS and CCA can help reduce, maybe eliminate, theft because of its minimal scrap value. With an upfront cost reduction of almost 20 percent just for the purchase of these materials and the added benefit of being theft deterrent products, CCS and CCS are a win/win for the telcos and MSOs, as well as the subscribers who expect uninterrupted service.
A CCS solution can replace pure copper for outdoor bonding and grounding in homes and on utility poles. A CCA solution is used for indoor wiring and bonding at the central office/headend locations. Copper clad solutions, such as CommScope's GroundSmart, have been used for more than 50 years. CCS ground rods, used in grounding grids, have been deployed since the 1950s and remain a standard application.
During next week's OSP Expo in Dallas, TX, I will be presenting some interesting facts about CCS and CCA such as costs, theft prevention and corrosion properties. My presentation, "CCS and CCA Save Money and Stop the Copper Theft," will be held Wednesday, Oct. 9 at 9:15 am CDT. There is still time to register for the course by clicking here.
I hope you will join me in Dallas next week because deploying a copper alternative can reduce costs and protect your system with a quality, durable grounding solution.