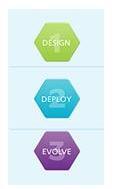 In June, China Mobile successfully deployed its 100G trunk network, officially launching the 100G pilot work on its current network. This deployment got people's attention.
Although the 10G access network remains the market's mainstream technology, 100G is sure to replace it and gain acceptance—especially in China. With rapid economic development and widespread applications of digital information, data center deployments for banks and Internet companies are increasing with ever-expanding capacities. This has resulted in the ever-growing demand for more high-speed networks.
In China, most backbone networks are deployed with 40G and 10G links and the amount of data centers in China is expected to increase every year. With the massive increase of data, enterprise networks are now accessing to 10G connections, forcing many data centers to evolve rapidly. All of these will force enterprises to invest more in software and hardware, making efficiency, flexibility, high-automation and environmental friendliness standard requirements.
As a global leader of communications network infrastructure solutions, CommScope has a long history in this field. Infrastructure connectivity has demonstrated unprecedented importance with more modern enterprises embracing network layout such as Ethernet + IP that includes computer room facilities, power supply and distribution facilities, building control and monitoring. As such, enterprises are increasingly concerned about whether they have the ability to support future evolution and requirements.
To satisfy data center demands for high-bandwidth, quick deployment, high density and manageability, MPO (multi-fiber push-on) and intelligent management have become the top choice of customers. MPO is a multi-fiber, high-density connector that assists with the modularization of a data center. It assists in rapid deployment and provides greater flexibility. Intelligent management refers to adding sensors to the infrastructure for easier detection, discovery, reporting, positioning and alerting to issues the network might experience.
During the Datacenter Dynamics Conference to be held in Shanghai on September 17, CommScope will once again cooperate with Ixia, using SYSTIMAX® InstaPATCH® 360 optical components equipped with LazrSPEED®550 OM4 optical fiber to demonstrate this advanced data transmission technology to Asian customers, especially Chinese customers. Also, CommScope will also demonstrate its SYSTIMAX® imVision™ Infrastructure Management solution, providing IT managers with unprecedented control over their infrastructure with state-of-the-art intelligent management of the physical layer.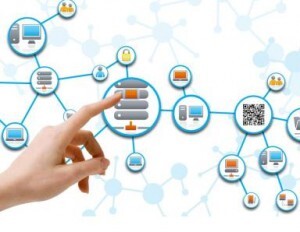 Enterprise customers must understand the importance of establishing intelligent networks which can fit into a communication infrastructure. Enterprise customers, in China particularly, emphasize the cost-effective ratio and high productivity. This successful demonstration will show the value brought by the high-performance optical fiber infrastructure to customers.
The expansion of the backbone network will be unavoidable. This will truly usher in the "big data era." The next two years will be a critical period for the development of the 100G industry. With the maturity and popularity of 100G, this will bring a gluttonous feast for related markets like data center.