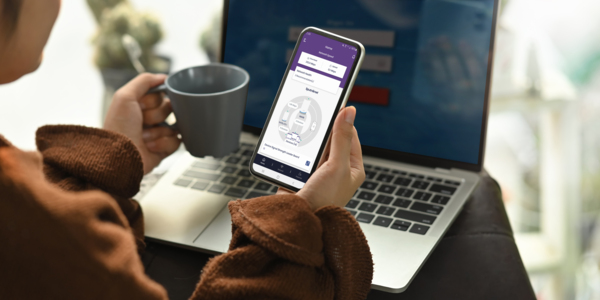 Have you encountered unexpected video buffering or lag while playing video games? To fix it, you thought that if you restarted your device, then the issue would go away. The bad news is the issue hasn't gone away and now you are wondering if the problem could be with your home network or the device itself.
At the end of the day, the performance of your ARRIS SURFboard devices is our business – and we are investing in ways to improve the optimization your home network. That's why we are now offering our first Network Health feature on the SURFboard Central app.
The Network Health feature is a real-time tool and is now available to be used on the SURFboard mAX whole home Wi-Fi mesh product portfolio. We expect the feature to be rolled out to all Wi-Fi enabled products, including our complete line of SURFboard gateways. This new feature provides proactive recommendations that can be used by the customer to improve their home network.
CLICK TO TWEET: Check the health of your home network on your SURFboard mAX unit by using a new feature on the SURFboard Central app.
The Network Health feature runs whenever the SURFboard Central app is active and its recommendations are dynamically applied based on the sensitivity you set for your home network – ranging from low to high. It also provides a range from general to advanced users and looks to fine tune your network.
For the general user, we included educational material, information and recommendations that can help you understand why you are seeing the current limitations and what steps need to be taken to improve your home network. For the advanced SURFboard Central users, it provides you with the ultimate network health dashboard.
The feature continuously monitors your home network for key areas and provides recommendations for problem areas like such as:
Are all your devices connected with strong signal and does it support your expected use?
Do your upstream and downstream Internet speeds drop significantly?
Is the satellite for your home' Wi-Fi mesh system in the best location in your house?
We hope you find the Network Health feature on the SURFboard Central app as valuable to optimizing your home network as we envisioned this tool to be. We encourage you to stay tuned on when this feature will be rolled out to our other devices as well.