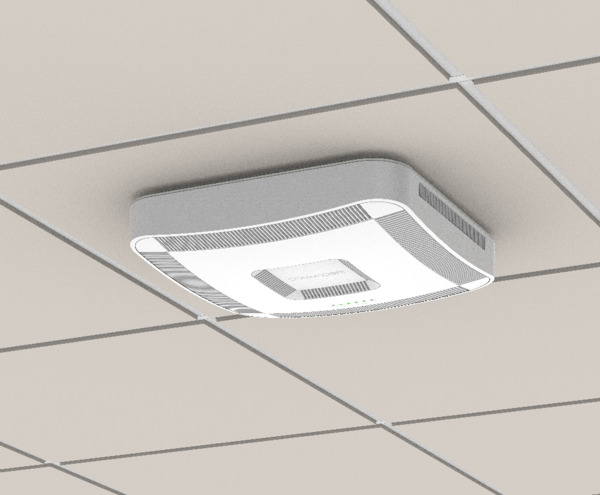 The full story originally appeared on a LinkedIn post published by Stuart Holyoak.
Delivering mobile connectivity indoors can represent a significant challenge. This is due to the volume of people – and therefore mobile traffic –in the building, or the architecture of the building itself. Energy-efficient, glass-heavy buildings block higher frequency spectrum bands relied on for 4G and 5G connectivity, for example. To add to this, creating models in which the mobile operators can work together to tackle these issues is complex and involves multiple stakeholders and technologies.
A new collaborative movement
November saw a significant development in addressing this specific challenge. The Joint Operator Technical Specifications for Neutral Host In-Building (JOTS NHIB) was agreed by the four UK mobile network operators, O2, EE, Vodafone and 3UK. The JOTS NHIB specifications set out technical requirements for shared in-building solutions using small-cell technology.
The Small Cell Forum has also set clear objectives to support the commercialisation of JOTS neutral host in-building in the UK, raising the confidence of the network operators to deploy such models. Whilst currently a UK initiative, JOTS NHIB presents a model by which other countries can seek to address the underlying challenge, which is a global one.
CLICK TO TWEET: CommScope's Stuart Holyoak blogs on how the new JOTS NHIB specifications have paved the way for neutral-host indoor wireless networks.
Vodafone UK is one of the founding members of the JOTS forum. Andrea Dona, Head of Networks, Vodafone UK is clear on the benefits of working together to address the challenges that come with delivering indoor coverage. "The JOTS forum offers great opportunities for the sector. We can work together to find indoor coverage solutions which are not only technically viable, but also offer a reduction in equipment requirements and energy consumption alongside some other great cost efficiencies," he said. "Above all, it benefits customers by ensuring we can deliver the strongest and most reliable indoor coverage available."
A step forward for indoor connectivity
We at CommScope, as a member of the Small Cell Forum, see this pioneering operator agreement as a significant step forward in the cost-effective delivery of multi-operator services into enterprise premises in the UK, as well as being a template for other regions.
It provides the foundations for increased collaboration between the mobile networks through third-party neutral host network (NHN) operators. This then paves the way for improved indoor connectivity among enterprise leaders and building owners or managers, who need to deliver for their employees or tenants, respectively.
At CommScope, we have been heavily engaged with the JOTS process throughout and working with our neutral host partners we have multi-operator deployments that are delivering service today.
David Fittall, Head of Network Evolution & Radio at O2, said, "The CommScope ONECELL solution, combined with the neutral host partners, can deliver critical LTE and 5G services where our customers need them, within a commercial and technical framework that meets their requirements. Combined with our JOTS NHIB compliant gateway, O2 is well prepared to serve our customers both indoors and out."
The JOTS NHIB specifications have paved the way for neutral-host indoor wireless networks, ensuring those relying on wireless connectivity have immediate, seamless access. It is now easier for operators to collaborate with neutral host partners to deliver the best possible end-user experience for building visitors and employees. As the world starts to open up in 2021, these new specifications, commercialised through a healthy neutral host ecosystem, will provide a pathway to high quality connectivity.