Hosted by Light Reading, this will explore the enterprise opportunity, open & disaggregated networks, cloud, core, the most cutting-edge 5G network technologies and more across out five tracks of content.
An Invitation from Mike Wolfe -
CTO, Outdoor Wireless Networks at CommScope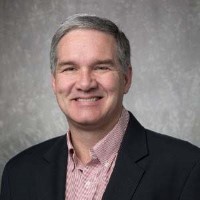 Tuesday, May 17, 2022 @ 2:10 pm CT
Austin Convention Center, Austin Texas
Panel: Building 5G SA-capable RAN
Key Topics:
5G RAN evolution: what does the next-generation mobile network look like?
5G 'layer cake': delivering services across spectrum bands
Designing RAN architectures that support SA
Ensuring a coexistence between NSA and SA
Integration with legacy RATs
Learn more about Mike Wolfe.