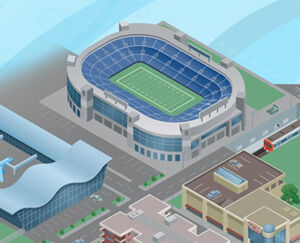 CommScope's Distributed Capacity and Coverage Solution Services can help. Our global network of professionally-trained and certified experts draw on our broad portfolio of RF transport, optical transport and passive products to deliver:
Thorough site surveys, coverage system selection and design services
Equipment installation, site management and personnel training
System commissioning, testing, optimizing and maintenance
Post-deployment technical support helpline assistance
Network performance resolution and root-cause analysis
24/7 online portal access to technical information and training materials
CommScope's DCCS Services goes the extra distance to design, build or service the DAS solutions ideally suited for your particular application. That's how we help you deliver reliable broadband and multimedia services across their DAS networks, regardless of location or size. That means more efficiency, more dependable service and better revenue for you.
Need to contact Customer Service? Contact Us. A CommScope expert will contact you shortly to assist you.
For DCCS specific assistance, call +1 888-297-6433 in North and South America or +49 9099-69-333 in Europe, the Middle East and Asia. You can also email us at wisupport@commscope.com