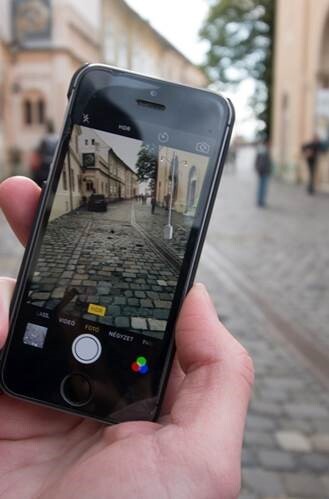 One of the best things about planning a wedding is getting to try the wedding cakes – trust me. You can taste test the various flavors – lemon, German chocolate, raspberry, etc. - but wouldn't it be nice to not only taste the cake, but also see exactly what it's going to look like before the wedding? Weddings are pretty big days, after all, and everybody wants things to go perfectly. People can have specific requirements for the cake's shape and other details beyond taste. Wouldn't it be helpful to know exactly what the finished product will look like in advance?
Placing small cells in a community has many of same problems as wedding cakes. Every area wants their sites to be a different height, or a different color, or fit into a specific box. But outdoor small cells, or metro cells, come in a variety of styles that primarily depend on where the RF equipment is to be housed. The challenge is how to tell what it will look like while you are exploring potential sites or shortly thereafter. Thanks to a new CommScope tool, the guessing game is over.
Introducing the CommScope My Metro Cell app, an augmented reality tool to help you envision what various CommScope metro cells will look like in any setting. My Metro Cell, available in the Apple app store for your iPhone, starts by asking a few questions to help you decide which types of metro cells are right for your situation. It allows you to place images of them in any setting you want using a photo or your camera. You can resize or rotate the view, save and share the results.
CLICK TO TWEET: With New Metro Cell App, You Can Have Your Cake and Eat It, Too
The installation of metro cells, unlike their larger macro cell brethren, are highly dependent on what they're going to look like once installed. A variety of zoning regulations and municipal restrictions are slowing down deployments of small cells. Being able to 'see' ahead of time what the site will look like with new equipment will go a long way towards streamlining the entire process.
With the CommScope My Metro Cell app, you can have your cake, and eat it, too.