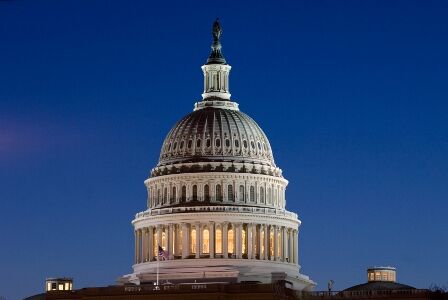 Federal agencies have made progress with enabling mobility and providing better wireless access according to a flash poll conducted by the Government Business Council. While the government has replaced some older network technology since the same poll was conducted two years prior, it appears there is still room for improvement.
With 5G now a reality, the government is poised to transform military operations and provide faster, more efficient service to the citizen. But it will take time to upgrade federal IT infrastructures to provide secure, seamless access to critical government information and services anytime, anywhere.
Overall, the 2020 poll on federal mobility and wireless access shows that the user experience has improved over the past two years. Results show that 19% of respondents rated their organization's wireless/Wi-Fi capabilities as very poor compared to 34% in 2018. At the same time, 21% claimed their service was very good, an improvement of 12% over 2018.
CLICK TO TWEET: CommScope's Brian Wright explains that while federal agencies prepare for the deployment of 5G networks, workers can look forward to modernized mobile networks that will provide increased speeds and lower network latency.
In the past, the government has lagged behind the private sector in providing wireless access that employees, contractors and citizens have come to expect. Furthermore, with the novel coronavirus pandemic forcing many government employees to work from home, they will have even greater expectations for faster, ubiquitous service when they return to work in agency buildings, across campuses and on military bases.
The flash poll – which surveyed 140 federal employees, including 64% from federal civilian agencies and 36% from the defense community – showed that many employees feel that their agency's wireless access is relatively poor. The 2020 results indicate that 44% of respondents think their organization's wireless access is worse than service they experienced outside of their job. That number is better than the 63% who claimed the same bad service in 2018. The good news is that 21% of government workers think that wireless access has improved, also an increase over 2018 poll results in the same category.
In addition to the upward trend in wireless connectivity satisfaction, 35% of respondents disagreed that the lack of mobility/wireless access hinders their productivity. This represents a decline in dissatisfaction by 9%.
While federal agencies prepare for the deployment of 5G networks, workers can look forward to modernized mobile networks that will provide increased speeds, lower network latency, and the ability to send data-rich, high-resolution images that can enhance mission readiness, enable new mission capabilities, save lives through telemedicine and even create pop-up networks for secure communications in emergency situations. This fifth-generation wireless connectivity will enable agencies to have the security, quality and ubiquity of communications needed in the future.
Agencies can experience the same technological advances and benefits as the private sector when they choose a partner that has extensive experience in federal IT network modernization. CommScope is the only company that offers federal agencies a complete licensed and unlicensed portfolio of wireless products with the ethernet switching products, cable and fiber infrastructure needed to support 5G, private LTE and Wi-Fi 6. Our 30 years of experience in working with military and federal civilian agencies can provide network infrastructure that has the scalability, cost savings and security that you need.
As a leader in the Wi-Fi market, we will be sharing our thoughts and recommendations on this blog platform with a three-part series on the topic of Wi-Fi and wireless in government. This blog helps to lay the groundwork for the advances the government has made over the past two years, and other posts will offer ideas on how agencies can fill the gap.
Check back here for our future posts or follow our social handles - @CommScope or linkedin.com/company/commscope/. To access the full flash poll, click here.